School-study
August 2nd, 2014
In my view, that is how I see her :
The Best Science Tutor any kid can have.
As some of you may know, Kitkit had been having Science Tuition for some time already.
Not because he did badly for his Science.
On the contrary, that is his favourite subject in school and is currently his best scored subject.
However, he has problem understanding the way his school's Science teacher teaches.
I did well for my Science during my Secondary School days.
I would say I am a good science student, but a lousy Science teacher.
Furthermore, the Science Topics which the kids are learning in Primary School were what I learned in Secondary School; and there were some which I do not even remember reading about!
I know my limitations and understand Kitkit's interest in the subject.
I did not want his passion to die off because of the lack of assistance in this subject.
Hence, with Kitkit's enthusiastic "YES!", we found a Science Tutor for him.
In the beginning, Kitkit met this Science Tutor through a tuition center.
When she decided to leave the tuition center and start her own career, Kitkit was very upset and asked me if I could employ her.
So happy that she agreed!
She is a full time home tutor now, teaching Primary and Secondary Maths and Science.
The way she teaches, Kitkit enjoys.
The way she explains, Kitkit understands.
The way she conducts experiments, Kitkit loves………to the max!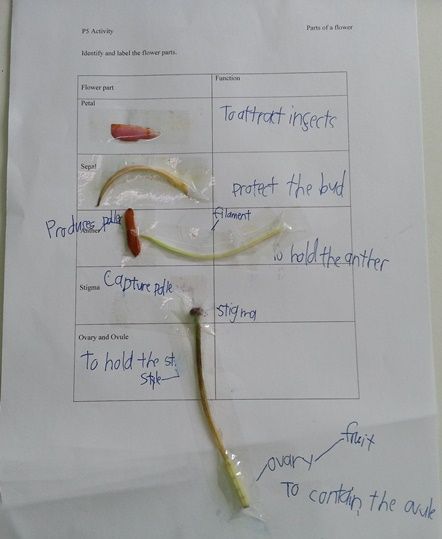 This week,
to me,
was the Ultimate Experiment of Experiments!!!!
Dissecting a REAL HEART!!!!
Thank you so much for making Science that much more interesting for my boy(s) than it already is!!!
*hugs*
Best Science Tutor
9 Responses to "Best Science Tutor"
Leave a Reply