Special Moments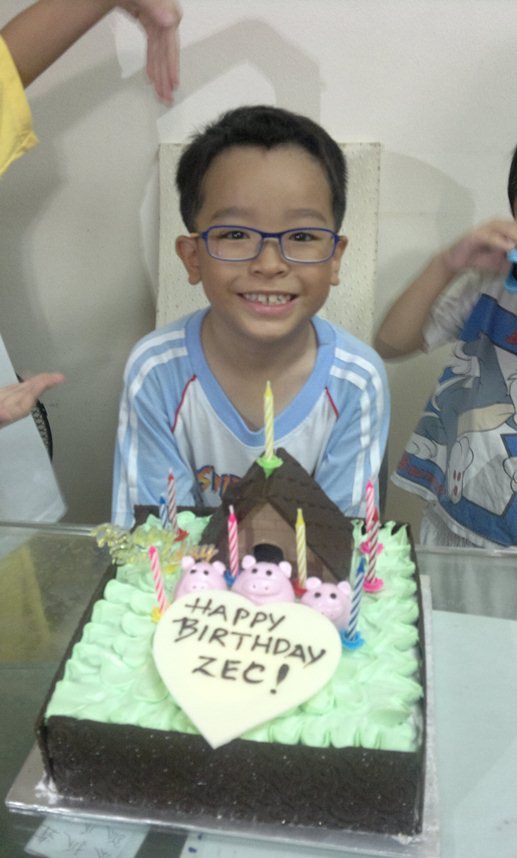 There is PRE-Birthday-Celebration, ACTUAL-Day-Celebration and POST-Birthday-Celebration for my Kitkit this year.
He is definitely one lucky 9 year old!
Let's begin with the PRE-Birthday-Celebration:
27th October 2012 : Celebrated with the Loh Family
We were there for dinner only. We bought Satays, BBQ Chicken Wings, Fried Chicken Wings and Ngoh-Hiang to add variety to Kitkit's granny's Yu-Tou-Lu (Fish SteamBoat). The dinner was SUPERB!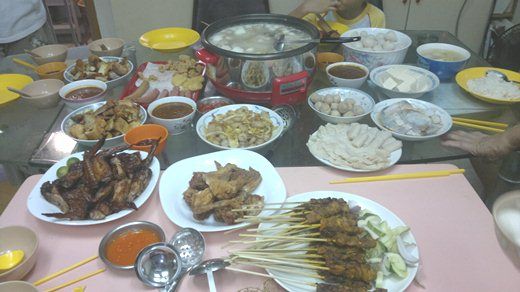 Then the kids moved on to play with the mind-boggling metal-ring-removing puzzles, emboss tools and binoculars, which we bought for the 6 kids as 'goodies bag'.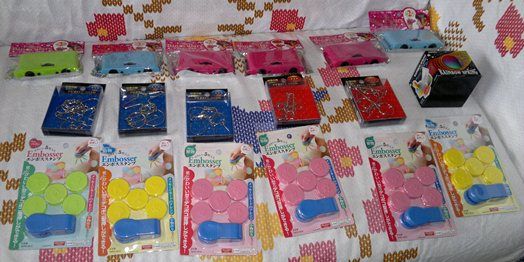 It was funny how the two scorpios in the family (eldest niece and Kitkit) both reacted the EXACT SAME way the moment the unwrapped the puzzle, "Let me use Strength to get it out!" and kept saying "Cannot take out one. Someone help?!"
Hhhhmmmm….always looking for an easier way out eh, scorpios? *twisted mouth*
However, after Allan took out the metal ring for my eldest niece (just to PROVE to her that the ring can be taken out from the puzzle) and put it back into the puzzle piece again for her to try on her own, she managed to solve it too in no time! *thumbs up*
After a rest from the sumptuous dinner, finally it was cake-cutting time!
This year, Kitkit's cake became the CENTRE OF ATTENTION, instead of the birthday boy. *huge laugh*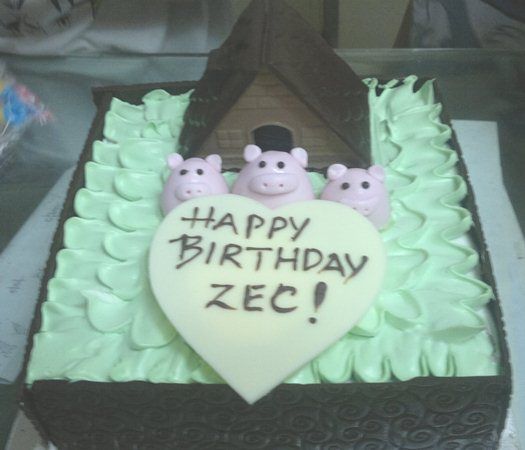 They were teasing and laughing at the cute cake. The conversation exchanged was hilarious!
"Is this a house of bricks, house of straw or house of sticks?" and another person would reply, "Look! There are brick lines on the house, so its the house of bricks!"
"Hey! Where's the big bad wolf?" and Kitkit would say "We are! 'cos all of us are going to blow…."
"The pigs are bigger than the house! How to go in?! Sure get captured by the big bad wolf."
And such funny conversations went on and on from everyone; from as young as the 5 year old kindergartner to as old as the near 60+ old folks.
*huge laugh*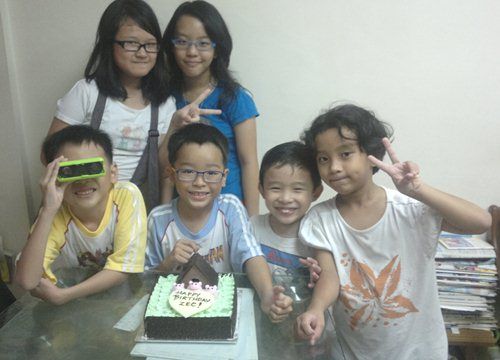 I was too slow to take out my video phone, so only this small section was captured before we sang the birthday song. Listen to the things they say in the video, especially Kitkit's command before we blew…..*laugh*
Actually, even AFTER the birthday song, the teasing still continued.
The kids were poking the nose of the pigs and naughty Allan broke-into the house through the roof, etc…. *laugh*
 Another PRE-Birthday Celebration
29th October 2012 : Celebrated with his Ah Yee and Yee-Zhang
Well, I was not there, so cannot comment much. The only thing I can confirm was the kids' reply when my sis asked them "Are you having fun?" and they said "Infinity YES!"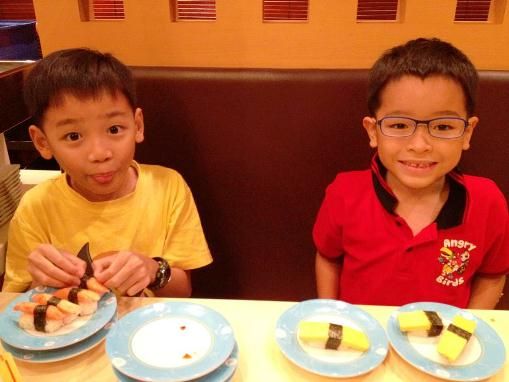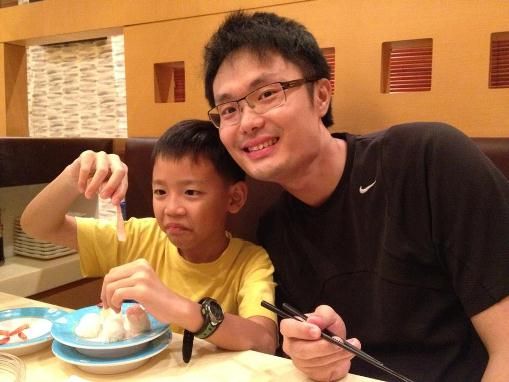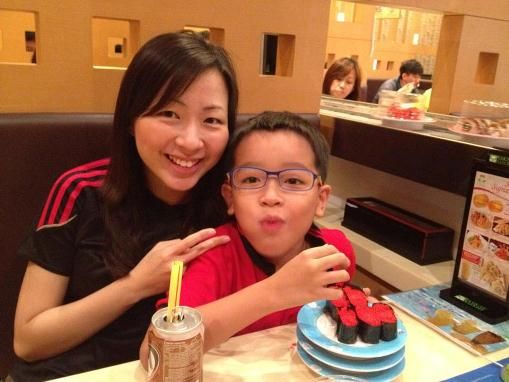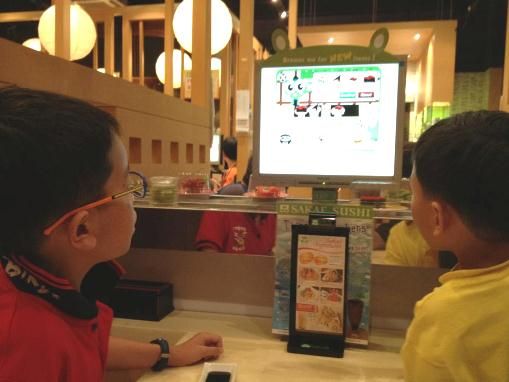 Actual Day Celebration
Midnight 1st/2nd November Cake-Cutting, just the four of us
 All Cakes were chosen by him…no influence from any of us at all, except for the size of the cake.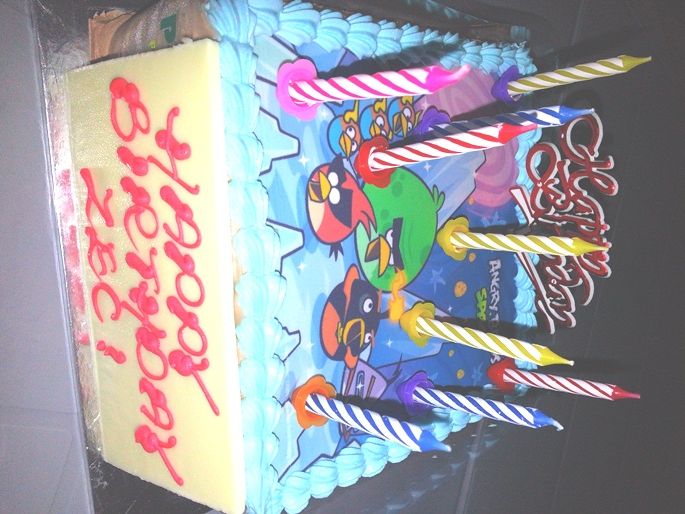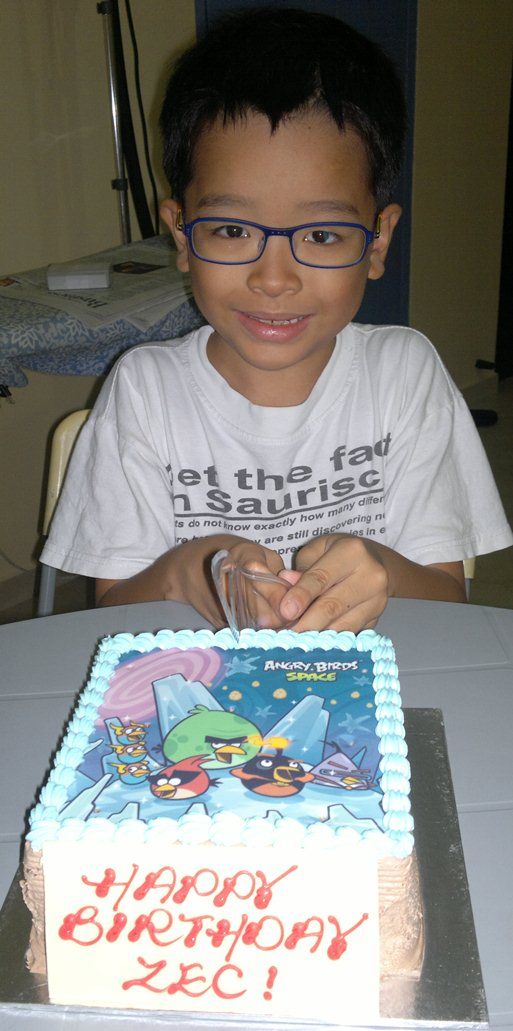 Right after fetching him from school, we went on to fulfill his birthday lunch wish : Kenny Rogers at Johor Bahru, Malaysia.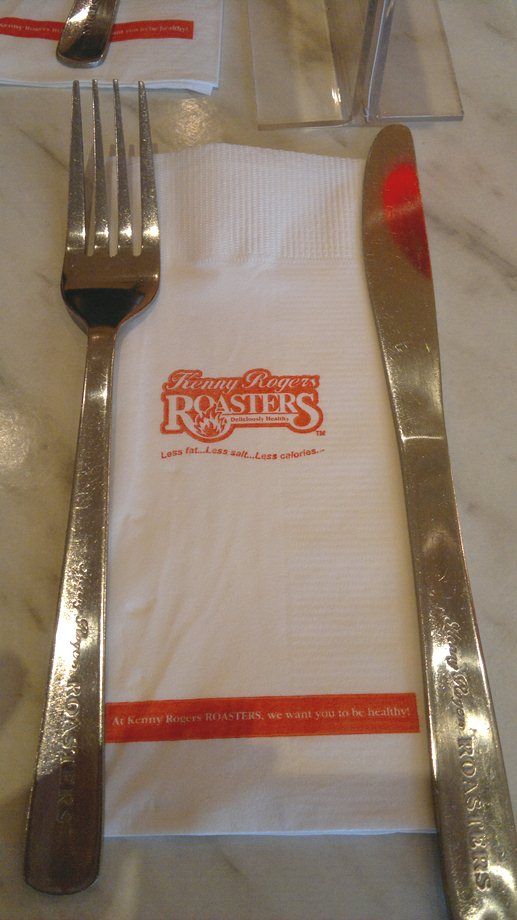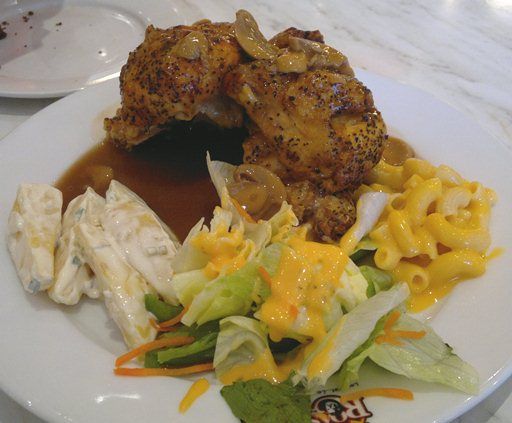 As usual, we had to run errands for our new house before we head back to Singapore to fetch Binbin from school before we drove to Suntec City's Tony Romas to fulfill Kitkit's Birthday Dinner Wish.
Ooops!
Sorry, we were too hungry after having to wait in queue for more than 15mins, so I forgot to snap shots of the yummy food and thus ended up capturing the empty plates. *giggle*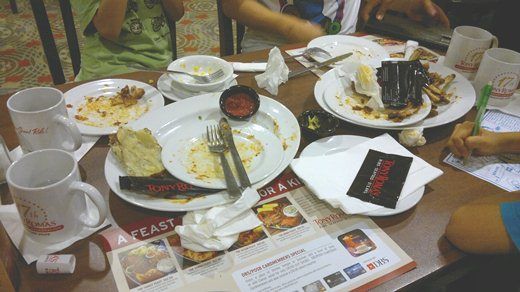 As usual, he likes to draw on the keep-the-kids-entertained sheet of paper, which is provided by Tony Romas.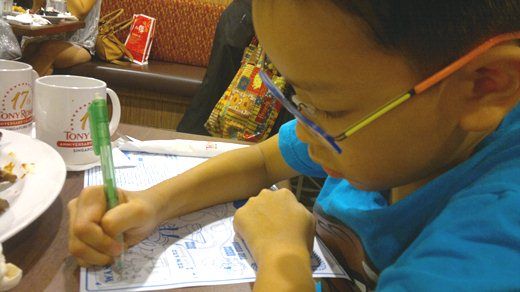 Guess what did he draw?
MineCraft again!
*eyes rolled*

POST-Celebration : Underwater World in Sentosa
Date yet to be confirm.
This WAS Kitkit's birthday wish 2 years ago, however for some reason, which Kitkit and everyone else have forgotten, we did not go until this year.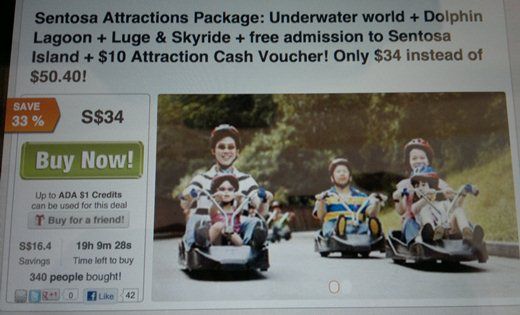 Bought the voucher and collected the tickets already. We paid $2 lesser because we decide NOT to take the Sentosa Express but to drive in instead. Will definitely be going during the long school break, but as to when exactly, hhhhmmm…. will depend on the progress of our new house and the weather.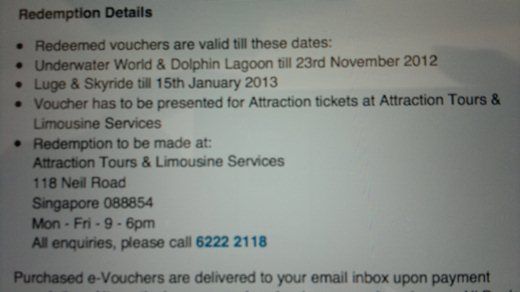 Tickets are staring at me as I type this down. They are here alright, just no idea when will they be used…..
=====
Presents collected this year :-
LEGO set from Ah Yee and Yee-Zhang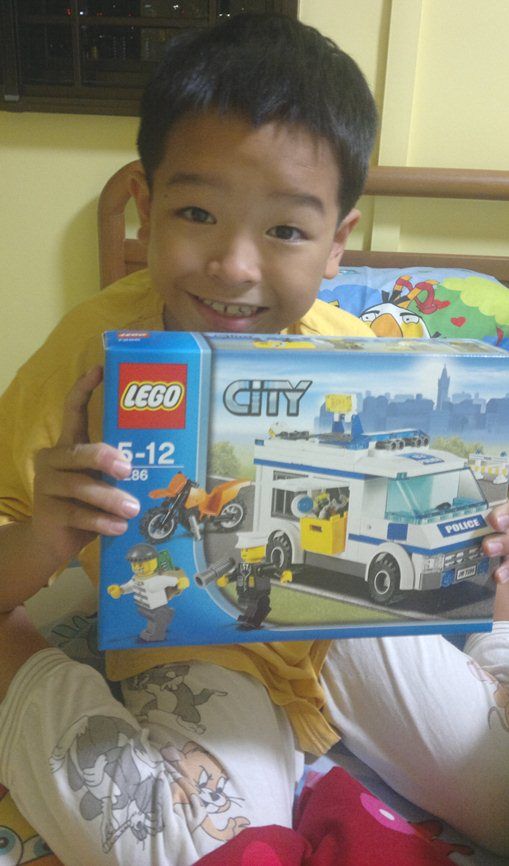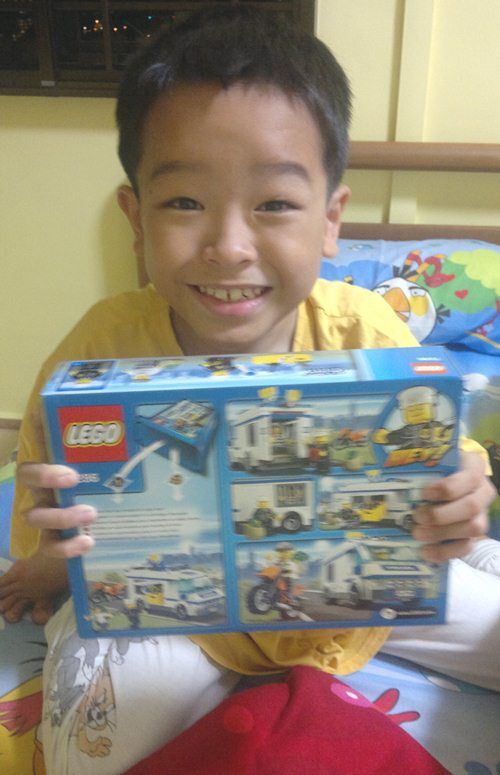 Hong Bao from Bak-Bak & Bak-Leong (left) / Hong Bao from Grandparents (right)
Stationary from Cousins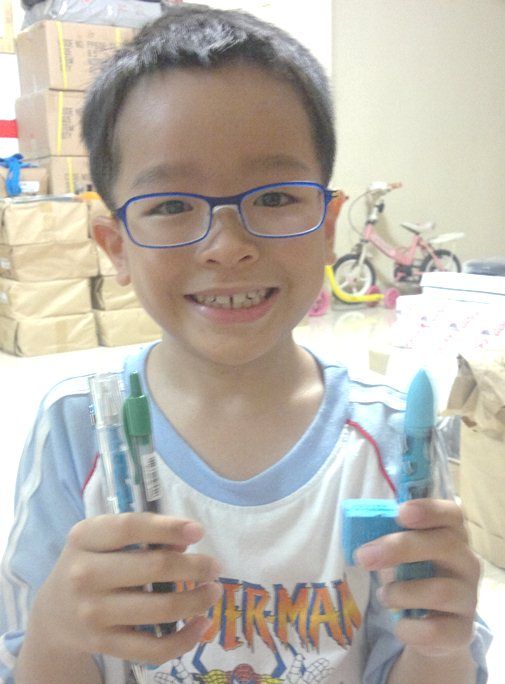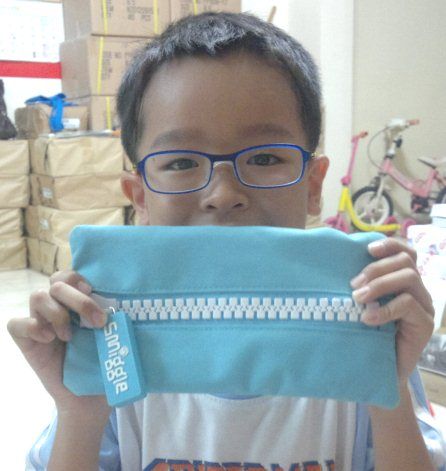 and His LONG-AWAITED MICRO CHARGERS from Yi-Bak & Yi-Bak-Leong
Happy Birthday Kitkit!
KitKit's 9th Birthday CelebrationSssss….
Copyright © 2007-2016 All About Your Child. The contents on this blog are the sole property of the author, Angeline Foong, and may not be used or reproduced in any manner without consent. All Rights Reserved.
1 Comment »