Kids Program
The 4 sessions at PuddleWorld may have completed, but the lessons learned will be remembered.
The 8 hours of fun in PuddleWorld may have ended, but the memories will be treasured.
If you have missed my previous three blog posts on PuddleWorld, recap them here: ~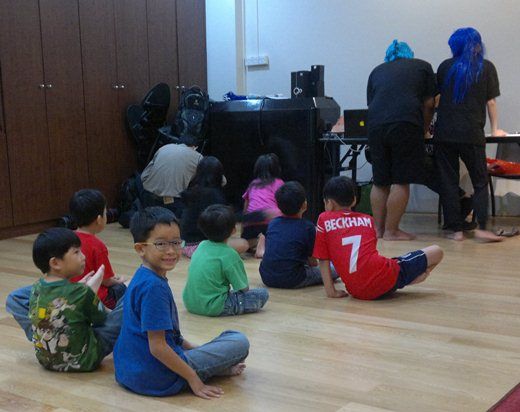 Last day at PuddleWorld, they received lovely presents and certificates: ~
Going forward to receive presents…
Lovely presents…..
Stepping forward to receive certificates….
One more shot with their FAVOURITE COACH, Drippy!
Till we meet again, goodbye PuddleWorld….
Thank you PuddleWorld for giving my boys a chance to step into your world and experience what it means to stay happy and positive no matter what life may bring…. *Super Hugs*
Like Puddleworld at www.facebook.com/puddleworld
PuddleWorld – Day 4 of 4
Copyright © 2007-2016 All About Your Child. The contents on this blog are the sole property of the author, Angeline Foong, and may not be used or reproduced in any manner without consent. All Rights Reserved.
No Comments »