Special Moments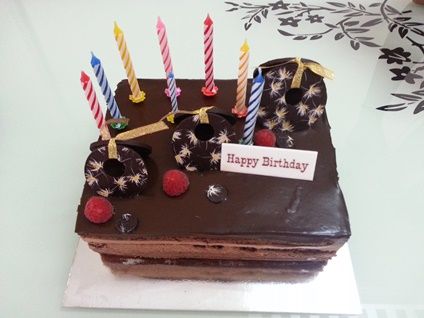 We had an advanced birthday celebration for my sons' Grandpa on 3rd August 2014.
Always love celebrating any of my in-law's birthday in a restaurant.
To me, its a day to celebrate and I really dislike seeing my MIL fussing over what to cook and the 3 DILs taking turn to wash dishes, which is how we spend our usual Sundays.
Oh well, to me, on special days, things should be done differently……
So I was very happy to know that we would be going Sakura for dinner last Sunday.
After the birthday song was sung, Kitkit popped the non-alcoholic-champagne bottle and poured the beverage out for everyone.
His champagne-popping skill has improved so much that before I held up my camera phone to capture him doing it, he popped it!
So Professional!!!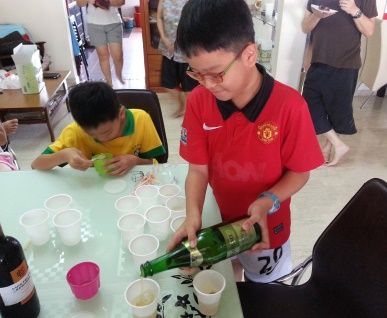 2nd SIL was the one who brought the non-alcoholic-champagne for everyone and Red Wine for the 3 DILs of the Loh Family.
Her daughter, my eldest niece, C.H. made bouncy yummy mango puddings for all.
*Super Grin*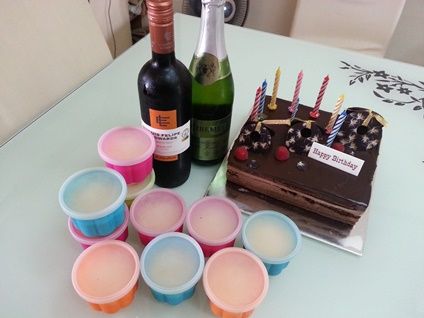 Then the eat-all-you-can feasting began at 7pm+.
Everyone had a FULL-filling Good Time at Sakura!
*burp*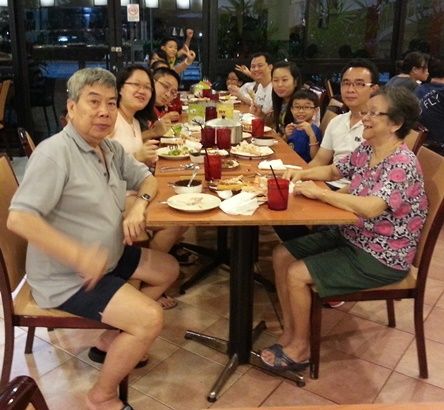 A celebration is not a celebration unless its filled with laughter.
Watching kids having fun together, laughing at each other, always bring smiles to the adults' faces.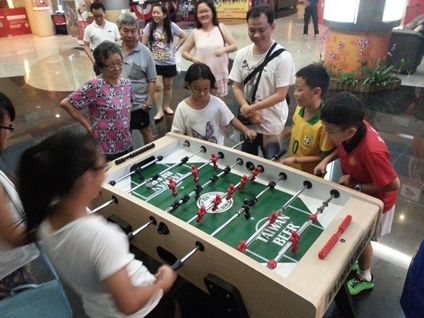 More Photos in the SlideShow below:
It was indeed a great celebration for my FIL.
Happy Birthday!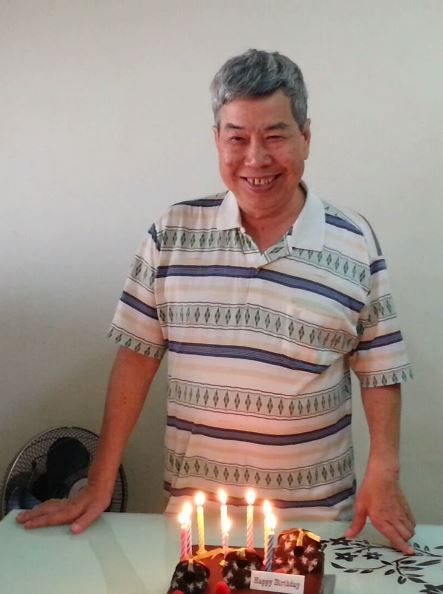 Copyright © 2007-2016 All About Your Child. The contents on this blog are the sole property of the author, Angeline Foong, and may not be used or reproduced in any manner without consent. All Rights Reserved.
No Comments »