Baby
July 17th, 2012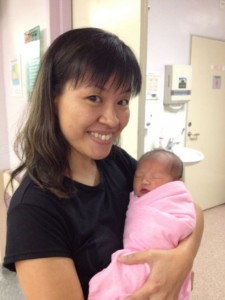 Nope! Not me! I did not give birth to this beautiful baby girl, my cousin did. Congrats W.K. jiejie!
But the joy of having a newborn in my arms again definitely felt awesome!
When she was in my arms, the same feeling of being a mother for the very first time rained onto me and went deep under my skin once more!
Hhhmmm…. loved it!
Uh-uh! Nope! Not going to add another member to my family of four already. It was a deal. So now, I can only wait for more mummies-to-be to deliver the tiny angels, so that I can hold them in my arms again. *giggle*
Well, here's one potential one! My sis! The future mummy…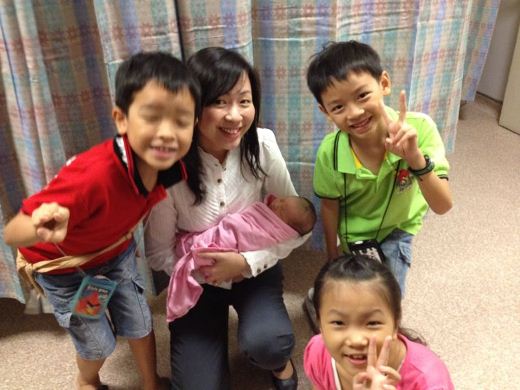 One Response to "The Joy of Having a Newborn"
kkf Says:
July 18th, 2012 at 8:23 am

Same! I love seeing babies, carrying babies, playing with babies, but no no, I am not going to have another one too! two is a handful!
Leave a Reply