Awards
Sweetie Sandra gave me another 3 awards after the 1st which I posted on the 1st day on 2009. Thank you soooooooo much! *Muack* x100
12th Jan 2009 ~ Guess what? Exactly one week later, this award came right back to me again after giving to the list of people below. And I want to thank little prince's mummy for passing it back to me (unknowingly) *laugh* *Muack*
The first one: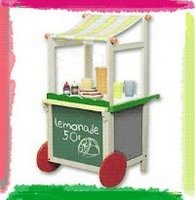 Here are the rules for the recipients:

1. Put the logo on your blog or post.
2. Nominate at least 10 blogs which show great Attitude and/or Gratitude!
3. Be sure to link to your nominees within your post.
4. Let them know that they have received this award by commenting on their blog.
5. Share the love and link to this post and to the person from whom you received your award.

And a second one!!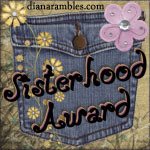 And the third one: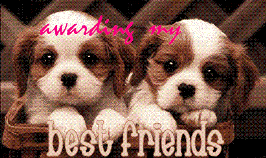 And the lucky 10 are:
LZmommy
Ethan's Mommy
Ling
KiNiGu
Sting
Rachel
Melissa
Suhanya
Cendrine
Blessed Mom
Copyright © 2007-2016 All About Your Child. The contents on this blog are the sole property of the author, Angeline Foong, and may not be used or reproduced in any manner without consent. All Rights Reserved.
8 Comments »