Child
Every now and then, Kitkit creates new things using his collection of Lego pieces. Even though lovely uncles and aunties buy Lego SETS for him, eg police station, truck, etc, he would choose to use the Lego pieces in those sets to create his OWN IMAGINARY items or buildings.
This is the first time, he INSISTS that I post his creation here.
This was what he did just few minutes ago : Tank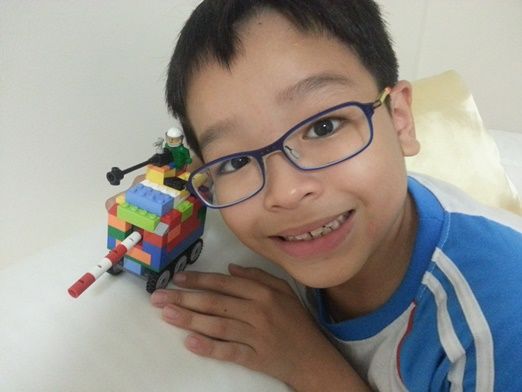 Kitkit: "Mummy, can you guess which two parts can be moved?"
Me: "There….." (see below)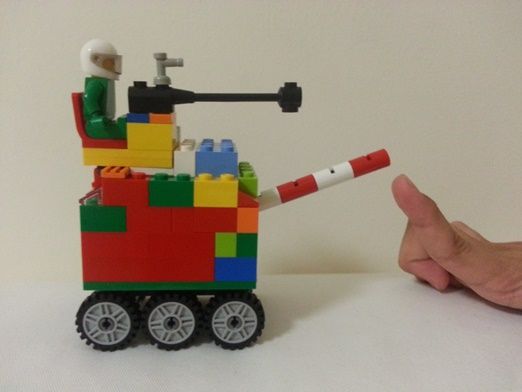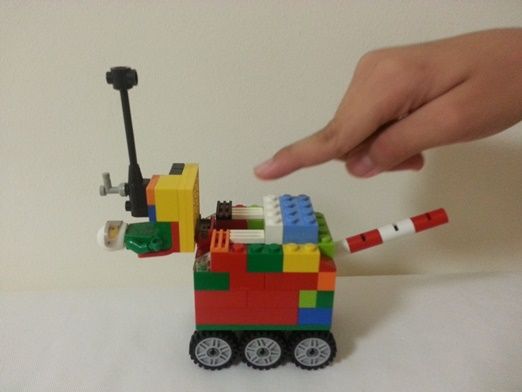 Me (cheekily): "Actually its 3 parts that can be moved…not two…"
Kitkit: "The Wheels, The Gun and The Turret." (he got that last name from a Google image)
Me : "Ya!!!"
Copyright © 2007-2016 All About Your Child. The contents on this blog are the sole property of the author, Angeline Foong, and may not be used or reproduced in any manner without consent. All Rights Reserved.
No Comments »