others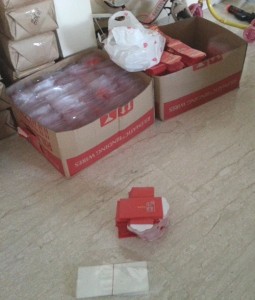 Its the time of the year again.
BIL's business at its peak.
Christmas Cards
Chinese New Year Cards
Diary
Table-Top Calendars
Hanging Calendars
Hong Baos, etc etc….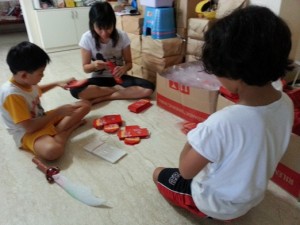 Orders started rolling in since October.
Allan and I helping out to do some deliveries just like previous years.
So Sundays become packing-days now.
'Fun' for the kids and I.
At least its something different from the usual Sunday gatherings…

Copyright © 2007-2016 All About Your Child. The contents on this blog are the sole property of the author, Angeline Foong, and may not be used or reproduced in any manner without consent. All Rights Reserved.
No Comments »