Places Kids Love, Videos
Where to go to have a great bonding session with your kids this March Holiday?
Go Ice-Skating!!!!
No, not at JCube, not at Kallang but at Changi Airport.
How to get a chance to glide on the 15m long and 7m wide synthetic ice rink?
Details as follows: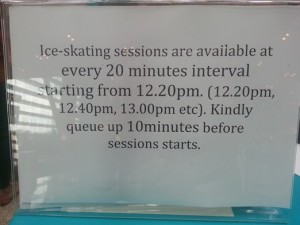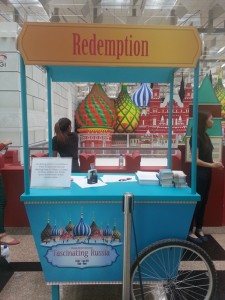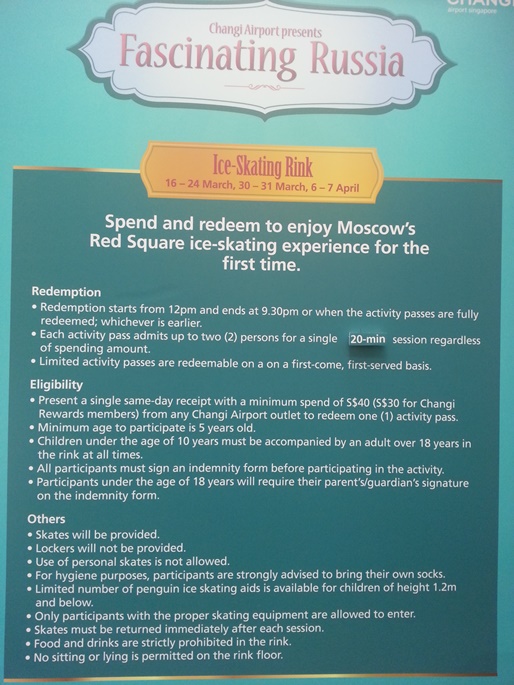 Skates of different sizes will be provided, even small black-coloured skating 'slippers' (that's what I call it) for children who have small feet are available too!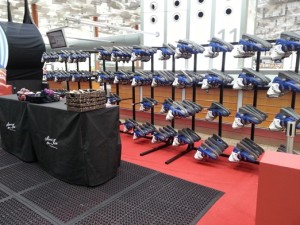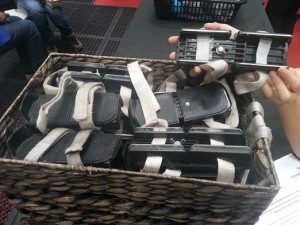 Socks are a must!
And I strongly recommend LONG socks as the skates are 'high cut'. In my view, ankle socks would not be a good choice for this activity.
Just in case you forgot to bring your socks along, brand new socks are available too. Approach the friendly guys at the skate-fitting section and you can bring the socks home after your skating session.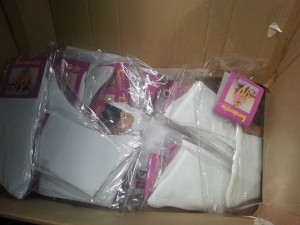 Afraid of having cold hands?
Keep them warm with gloves at the same counter as well.
But you will need to RETURN the gloves after your fun at the skating rink ends.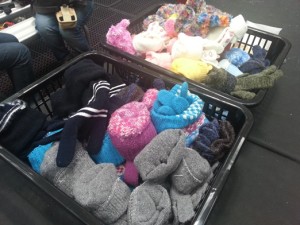 My boys had no problem wearing those skates and moving around the skates-testing area with the heavy footwear on, thanks to the great assistance and guidance given by the friendly staff there.
With clear instructions provided by the guys in blue uniform, Binbin (boy in green below) finally made it to the synthetic ice rink!
Since I had tried both the synthetic ice rink and the real ice rink many years back, the latter is more slippery. So if this is your first time, just like my boys, I think you will do very well on this one. *wink*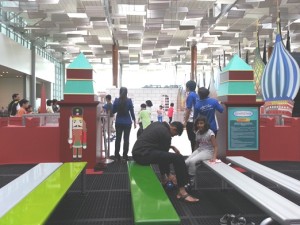 No worries if your child does not know how to skate as there will be 'Penguin Friends' to help them!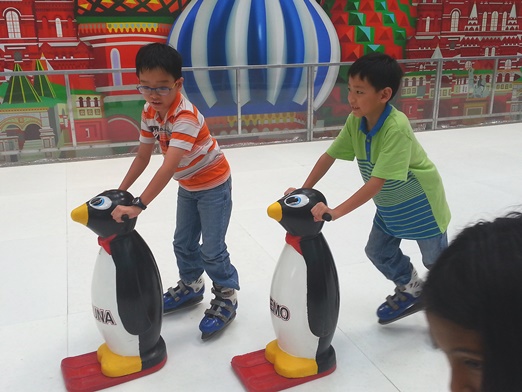 And once your child thinks that he or she is up to the challenge to move around the rink without the help of the cute penguin assistant, he/she can return it and start sliding (or walking *giggle*) on his/her own!!!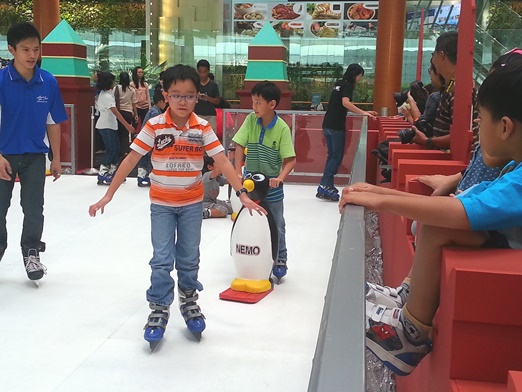 You never have to worry because the coach/instructor is always nearby to give you a helping hand and great advice! *smile*
I was re-learning how to skate again after stopping for more than 20 years! Its so hard for me to pick up something which I had not been practising for so long….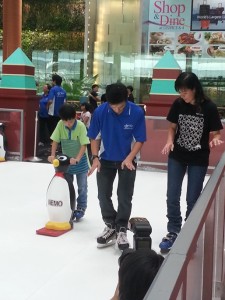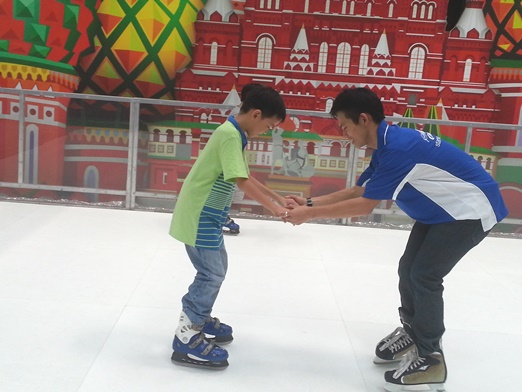 Always remember, failing is part of the process of learning. So falling on your butt is common! But I did not fall! Yeah! *clap clap clap*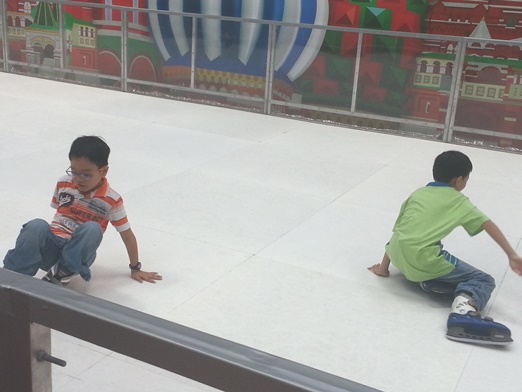 When you feel unsure, just hold on to the handrail to move along…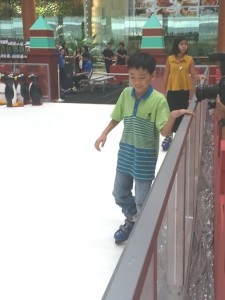 Or if your legs are shaking or feeling tired, its always ok to take a rest on the benches…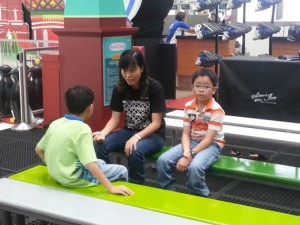 This enjoyable activity is one of Russia's most popular sports! If you are thinking of seeing the 'Real Thing', you might want to head down to the Interactive exhibition area, which is situated right beside this ice skating rink, to find out more about Russia ~ your next exciting travel destination! *wink*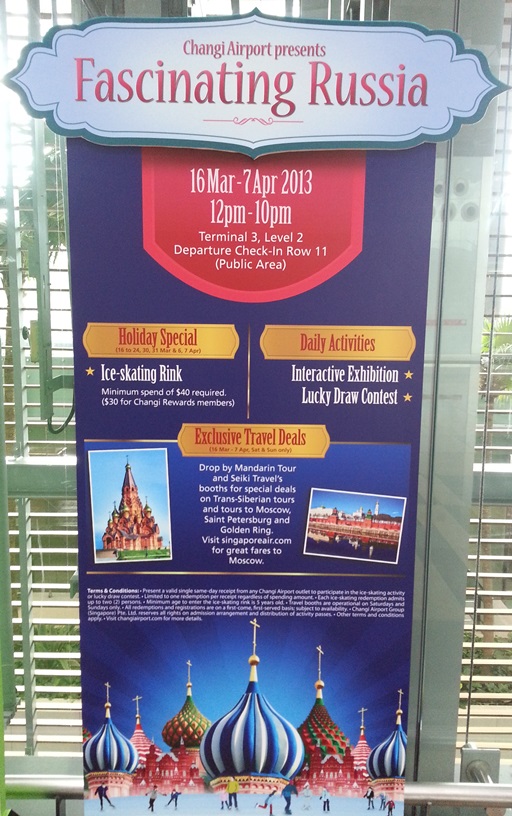 The 'Fascinating Russia' exhibition is open daily from 16 March to 7 April from 12 noon to 10pm.
Travel agencies there are also giving special rates to holiday makers when they book their next holiday right there and then. *smile*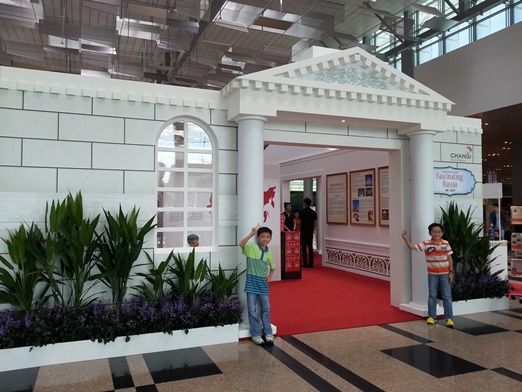 When Allan asked: "So who wants to go ice skating again?"
Both said in unison with HANDS RAISED UP High: "MEEEeeee!!!"
*laugh*
It was their VERY FIRST TIME trying ice-skating and they loved it!
I believe your child would have lots of fun too.
But my advise is, never be too eager to go for speed, find your centre of gravity and follow the instructions given by the coach/instructor; with that in mind, you and your child will be just fine!
*smile*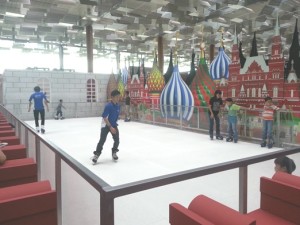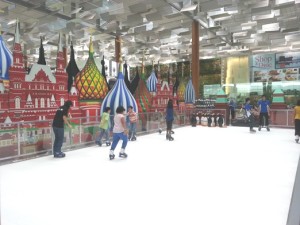 Coincidentally, because of this event, my boys and I get to appear on the media too. *blush*
Can you spot me in black (background) and Binbin in green (center) in the picture below?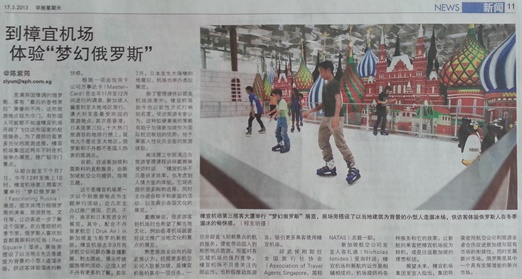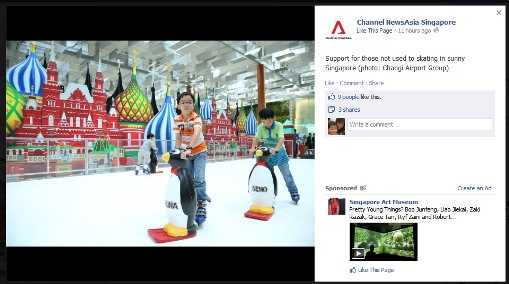 We were expecting to read the details of the short interview between the newspaper reporter and Kitkit….sadly, it was not published on the newspaper article.
However, that FEELING of being interviewed already made Kitkit felt like a superstar, he said. *laugh*
I want to sincerely thank Changi Airport Group (Singapore) Pte Ltd for giving my boys and I this opportunity. Without your invitation to the Preview of this event, we would have missed out so much fun in the skating rink! *Super Grin*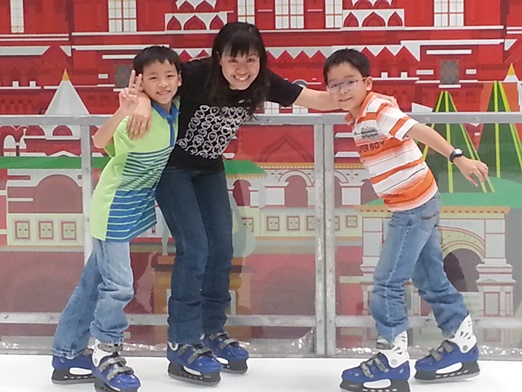 First-Ever Ice-Skating Rink ~ Changi Airport
Copyright © 2007-2016 All About Your Child. The contents on this blog are the sole property of the author, Angeline Foong, and may not be used or reproduced in any manner without consent. All Rights Reserved.
3 Comments »