Games
June 21st, 2014
"World Cup" seems to be the hot topic since last week, other than the chatter about the HOT WEATHER….
Its no different for this family of 4.
In fact, Allan and Kitkit decided to have a 2014 World Cup Betting Guessing competition.
Its the first time, I see Kitkit and Binbin so serious about this little fun they have with their Papa, that they sat down infront of the PC and did the following using PowerPoint without any adult's help.
Binbin was the brain and Kitkit was the hand.
Kitkit did not get to learn PowerPoint in school, but Binbin did before the June School Holidays began.
Its PRETTY RARE for Kitkit to LISTEN/OBEY Binbin's instructions/teachings WILLINGLY!
That sight is like a piece of rich dark chocolate in my mouth…………Mmmmm……..
Binbin knows himself very well.
He understands that he does not take defeat very well and he knows that he would be very stressed throughout the entire World Cup, if he were to be part of this.
Hence, this 2014 World Cup Guessing Game is just between Kitkit and Allan.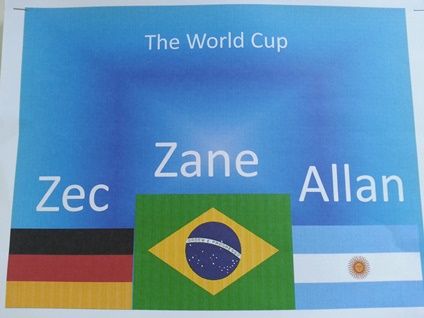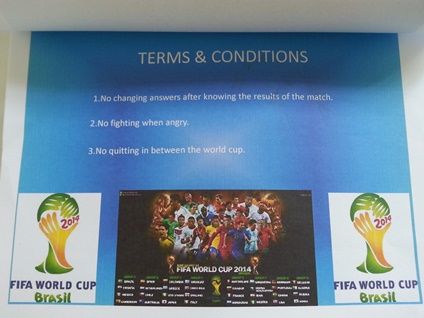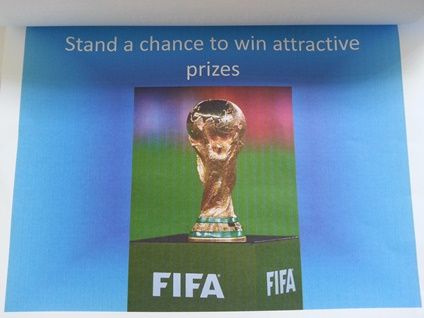 Though Kitkit knows that there will not be any prizes at the end of it all, he still feels that this last statement (above) is essential, .
"Its just for fun!" he exclaimed.
Their Papa is not as 'fanciful' as his sons.
To him, details are the key to the game and the following was painstakingly done by him.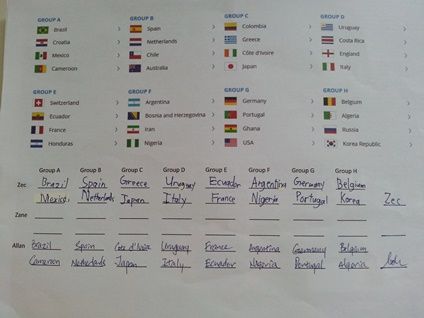 So far, based on first page, Kitkit won by a mere 1 point!
I wonder how would the score be like for the next page:~ (so far, Kitkit is still sitting on the 'Winning Side'. *smile*)

Leave a Reply