Games
December 9th, 2013
The kids have upgraded from Kids Scrabble to Adult Scrabble.
After a couple of rounds on different days….
the conclusion is:
– Kitkit is not interested. He said its too tiring for his brain.
– Binbin is frustrated. He had issues seeing probability/possibility from different angles.
Though its unlikely that they will play Scrabble again anytime soon, at least I managed to get their eyes off electronic gadgets for few hours when we were 'stuck' at home, during rainy days.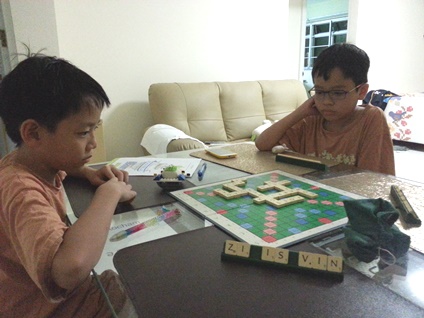 Leave a Reply