Places Kids Love, Special Moments
February 18th, 2010
For the very first time in my 32 years being alive, I had my reunion dinner at a restaurant.
All my life, reunion dinners were taken in the house. This year, we wanted something special, but we could not decide until my sushi crazy 4 year old said "Let's Eat Sushi!"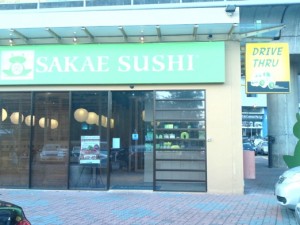 We thought it was an Awesome Idea! Having a healthy meal of Vitamin E enriched rice with my favourite high in Omega-3 Salmon…Whoo-hoo! Perfect Choice!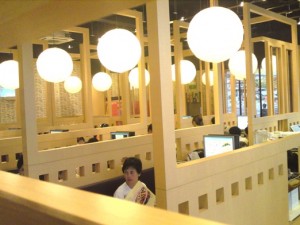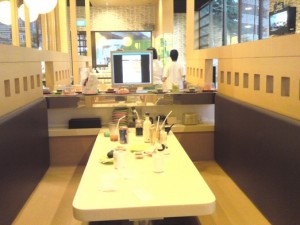 So we headed down to Sakae Sushi at TradeHub21 for three simple reasons:
Firstly, we have yet to visit this branch!
Secondly, we have an option to book a Private Room! I certainly felt rich being able to afford a private room! *laugh* Nahh….its just a small price of $10.00. However, if your bill exceeds $100, the room charge is waived. Hitting that $100 was easy peasy for us, big eaters! *laugh*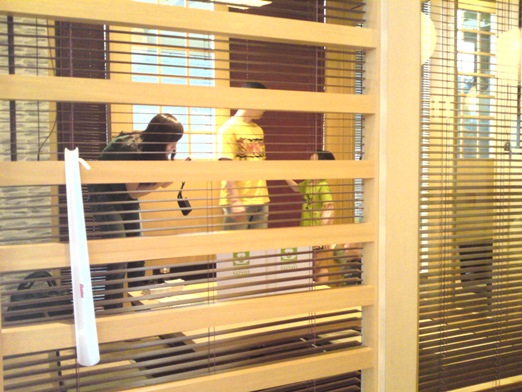 This was a totally new experience for us as a family. I love the way we could put down our legs into the 'hole'. It felt like we were in Japan! Cool!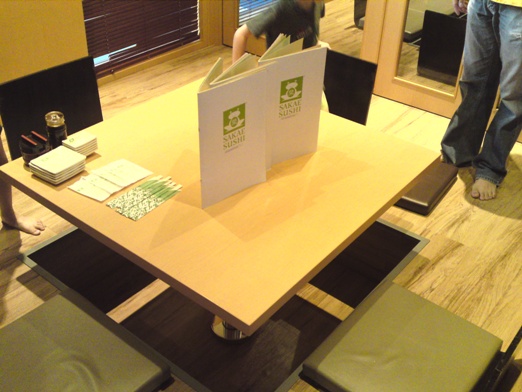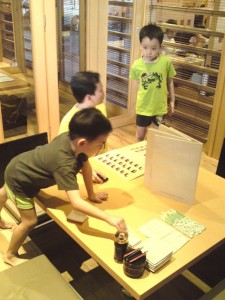 Thirdly, there is a playground for the kids. Definitely a cool experience for them, to eat their favourite sushi and get to play at the same time. Our room was separated from the playground by just a sliding door. Perfect convenience for the parents to lookout for their kids.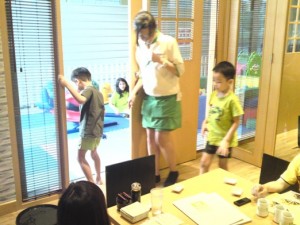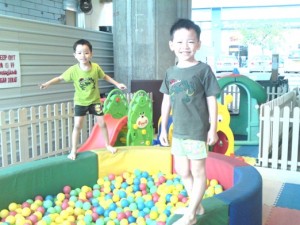 They had so much fun, I could not resist but took a short video of them playing.
While the kids had fun outside, the adults were happy to have a breath of kids-free air! Freedom! *laugh*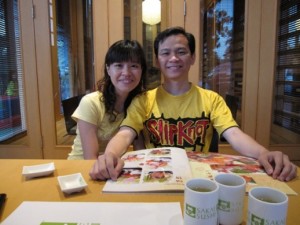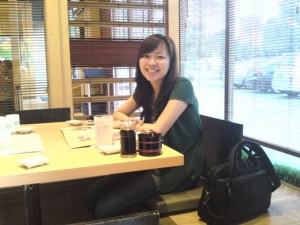 Deciding what to eat was hard! We were spoiled for choice! *laugh*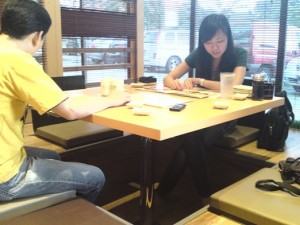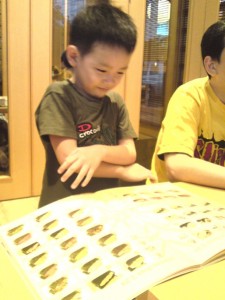 The kids had no problem ordering though.
Their usual favourites included Kappa maki (cucumber), Tamago maki (egg) and Ebi Sushi (prawn).
To me, new year means new beginning, hence new tastes were a MUST!
My sis is a gourmet queen. So nothing was new to her.
But for Allan and I, we tried these for the First Time:  Lobster Salad Sushi, Spicy Salmon Handroll, Inari Roll and the biggest surprise was Hotate Mentaiyaki. It was Super Delicious!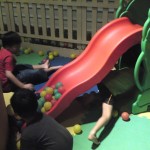 We tried new food and the kids had a new friend!
His name is Ryan! They had so much fun, the boys kept coming in to tell us about him. *Smile*
But when his family left and the kids needed the comfort of an air-conditioned room, they came in and turned the room into a playground! *faint*
We were so full!! Not only were our tummies full, our hearts were filled with joy too! For the first time, did not need to wash up after reunion dinner! Hooray!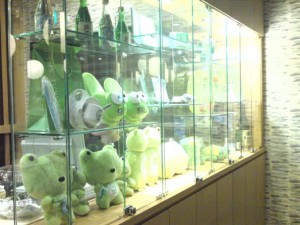 So while the kids admire the tempting display of Sakae merchandise, the adults were at the Cashier.
It was $142.70 before discount. All thanks to my sis's Citibank credit card, we had a 10% discount.
Thus the final amount was only $128.45. The fulfillment achieved during those 3 hours were beyond compare to that amount. *Smile*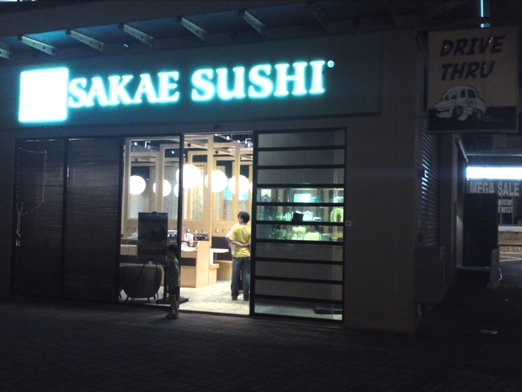 Happy Lunar New Year Everyone!!!
17 Responses to "Sakae Sushi at TradeHub21 – Children's Heaven"
Leave a Reply