Child, Parenting, Videos
January 1st, 2010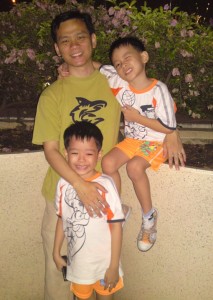 It IS our tradition to start every new year with fireworks. But the thought of being stuck in the jam for hours like last year already puts the excitement off.
Then again, Hmmm… we did not want to break that tradition and the kids were all excited since morning, so we still went.
Last year we went to Labrador Park to see the fireworks at Vivo city. This year we went Marina Bay. It was INCREDIBLE!
From the millions of crowd, to the number of securities being mobilised, to the number barricades used… *faint*
Because everyone was literally pushed along, there was this time before the fireworks, the crowd was so HUGE, Binbin and I nearly lost balance and fell at the end of the escalator ride at City Link.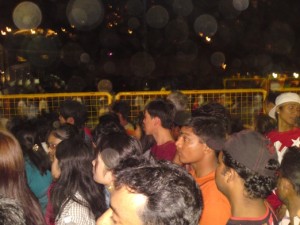 Then again, I know the chances of falling was slim, 'cos we were pressed against the people in front who couldn't step OUT of the escalator and pushed by the people behind who were forced UP by the escalator.
After the Spectacular Fireworks. We Lost Sight of Each Other. The connection was down due to the massive 'Happy New Year' messages sent at that time. I could NOT contact Allan through phone!!!
Keatkeat was with me and he was showing signs of panic. I had to assure him several times "Don't worry. We will go Suntec, where the car is parked. Papa NEEDS to get back to the car right? So we will wait there for him."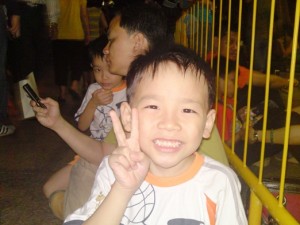 But God was kind. We MET again while we were on our way to Suntec.
The moment Binbin saw me, he GRABBED my hand and kept 'Scolding', "Where were you?! We cannot find you. Don't anyhow run. Hold my hand!" *HUGE LAUGH*
How's that for a change?! A child saying the words of a parent. *Huge laugh*
Still we were stuck in the jam. Last year we were stuck in the jam for 2 hours! This year, there's improvement ~ less than an hour. *wink* We reached home around 2am. The kids were superb!!! Though tired, but EXTREMELY cooperative!
Ok, enough said, here's the Awesome Fireworks we saw yesterday. Enjoy!
*** There is another 'Better Resolution Version' over here:-
2010 Singapore Fireworks (Part 1)
2010 Singapore Fireworks (Part 2)
Happy New Year Everyone!!
11 Responses to "2010 New Year Fireworks"
Leave a Reply