Places Kids Love
July 1st, 2009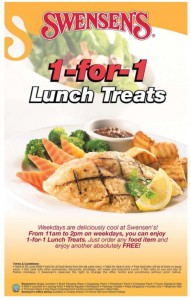 This happened on 24th June:
We went for a sumptuous lunch before heading down to the Singapore Science Centre.
I really wished I had posted this on that day itself, just in case some of you did not know about the promotion and would like to go. It had already ended on 30th June.
We ordered Salmon and Mushroom Pasta, Clam Chowder Soup, Fish n Chips and Hot U.S. Fries and Dips.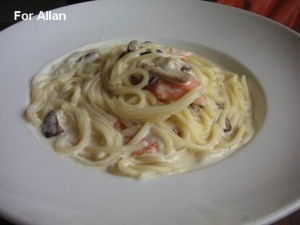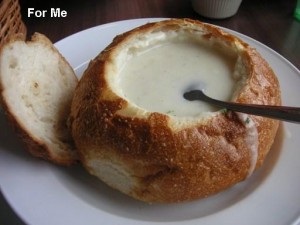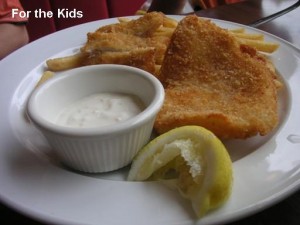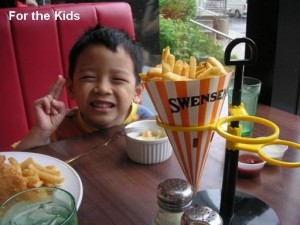 Seriously I have not stepped into Swensen's for ages! Let me think could it have been 10years? or longer than that? I can't even remember!!!
It could have been the overwhelming crowd, or the standard of Swensen's had really deteriorated, or my expectations of good food has been raised, or it could be just the branch in IMM….
The taste of the food was a disappointment. Luckily the ice-cream were still as yummy as before. I ordered my favourite Sticky Chewy Chocolate for myself and a single scoop of Chocolate ice-cream just for Keatkeat.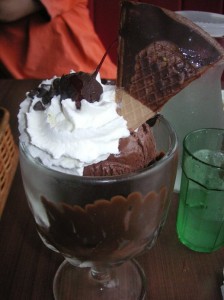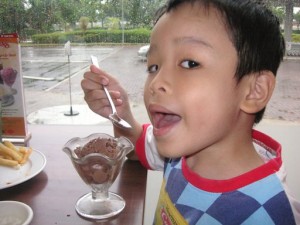 Binbin is NOT crazy over ice-cream. Remember my post on the Ben and Jerry Free Cone Day? Binbin's unbelievable response? "My knee very pain because I eat too much ice-cream!"
What Binbin really likes to do is dip his spoon into the ice-cream, pull it out (NOTE: NOT scoop) and lick the spoon clean. But he was glued to my huge glass because of the choco fudge! So he was basically eating the fudge instead of the ice-cream. Luckily every scoop of his is but 1/20 of the spoon head. *faint* Its really for tasting purposes…..I guess…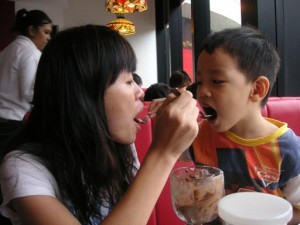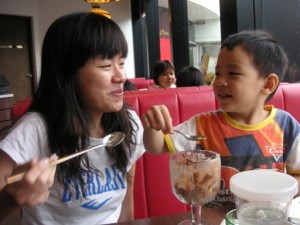 But Keatkeat almost SWALLOWED THE GLASS! He would have licked it clean if he had a tongue like a frog! *laugh*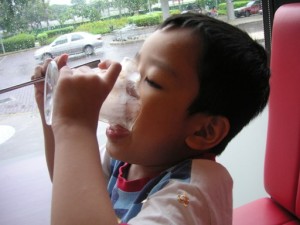 On top of the one for one promotion, we have to thank my sis for giving us 4 pieces of this $2.00 voucher, which can be used with any promotion. Don't ask me how she got it, she is the lobang queen remember? *wink*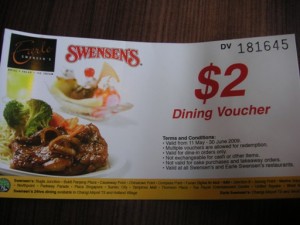 So we enjoyed an extra $8.00 discount on top of everything! Whoo-hoo! Thank you sis!
17 Responses to "Swensen's One for One Lunch"
Leave a Reply