School-study
February 27th, 2013
"Show and Tell", a very simple way school uses to train lower Primary School kids on their presentation skills. Kitkit done it twice in Primary One and Primary Two, and fared well. Binbin did it last year too and came back with good reviews.
This year, in Primary two, Binbin was feeling good about his "Show and Tell" , which was scheduled to be on yesterday, 26th February, Tuesday. A very simple topic "My Favourite Toy".
But the MOST unexpected drama began on 25th February, night….
Just after his last rehearsal at about 9.45pm on 25th February, he was all ready to put his toy into his school bag when suddenly THIS HAPPENED:~
Yes!!!
The 'star' of the "Show and Tell" for the next day 'COMMITTED SUICIDE'!
*faint*
The shock, disappointment and fear on Binbin's face almost drove me to tears. I saw how hard he practised and at the last minute, the toy 'asked him to fly kite'!!!
*sigh*
My heart sank
His silence after a minute or so broke, "Mummy, I'll just tell teacher that I am not ready yet, so that you can go buy another one in the afternoon and I can do it on Wednesday instead."
He was more composed than me.
More matured than many kids I had seen of his age.
But Allan and I were not confident that we would be able to find the exact same toy as this was exchanged from the arcade more than 6 months ago.
So we told Binbin to show the teacher the broken toy and asked if the teacher would want Binbin to do the presentation without the toy or if he wants my son to change to another toy.
Binbin could not sleep that night.
He was apprehensive of what his teacher might say.
I could not bear to see him tossing and turning in bed with his eyebrows locked.
Thus, I told him that I will "do the talking" instead, through a letter. Only then, did my 7 year old closed his eyes and fell asleep.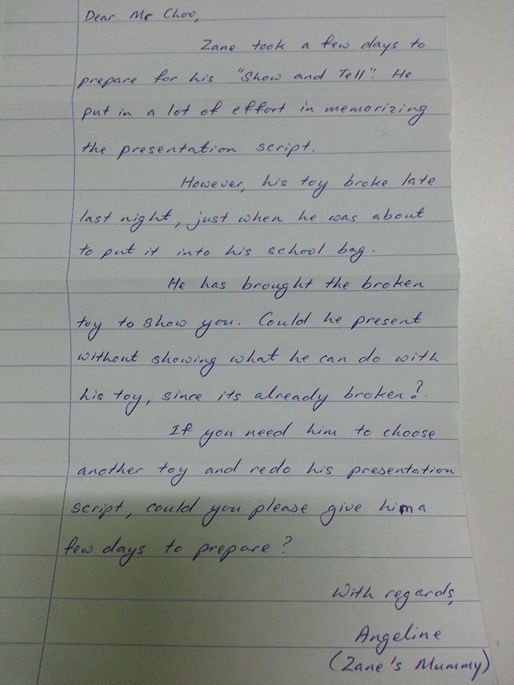 Allan and I were anxious to hear the teacher's response and when Binbin hopped into the car after school yesterday, we probed.
"Up to me, he said" Binbin said with a little smile on his small face.
"So we are going to the arcade to get my toy today right?" he asked happily.
We waited for another 2 hours before we set off to find, because Kitkit had to be in school for his extra lessons and he would be hopping mad if he knew that his brother went to the arcade without him.
We went to the arcade in Bugis, where we got the toy from.
No Luck!
Gone.
No more…
Then we walked across the busy street of Bugis to the 3 shops that sell party things and party gifts to try our luck.
Hope dashed!
None.
I thought, we should try the arcade at IMM, since they belong to the same company.
But the weather was against us: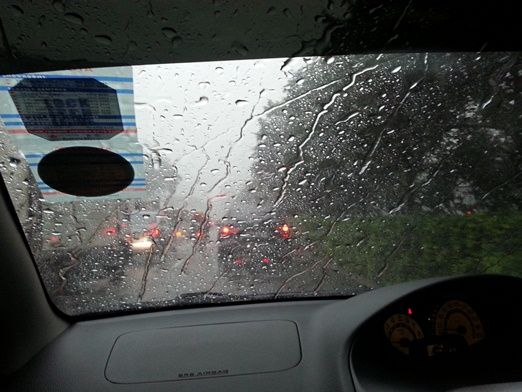 Still NO sign of the toy, not even in IMM.
I do not want to waste Binbin's effort in memorising the long script. So I decided to get the original magic cube puzzle for him. Thus, the only thing that needs to be changed on his script would be the shape and colour. All else on the script can then stay unchanged as his broken toy was very similar to the original magic cube puzzle.
Binbin agreed and we bought it.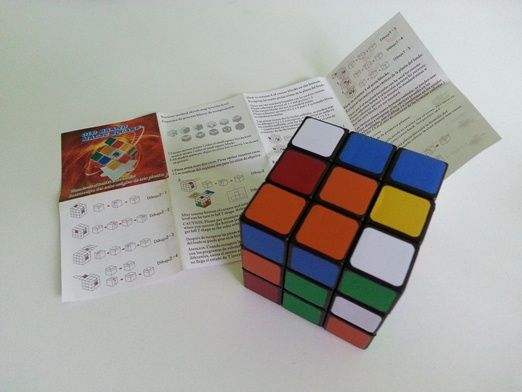 However, just before he went to bed last time, he complained about feeling cold and hot at the same time.
Damn!
Fever attacked!
Yes, he fell sick.
I am uncertain if it was due to the bad weather while we were going here and there and everywhere to search for his 'broken' toy replacement or was it anxiety that caused the performance of his immune system to drop.
This morning, he was not fit for school.
He slept until 12.30pm.
After he woke, he vomited.
In the end, two days MC.
*sigh*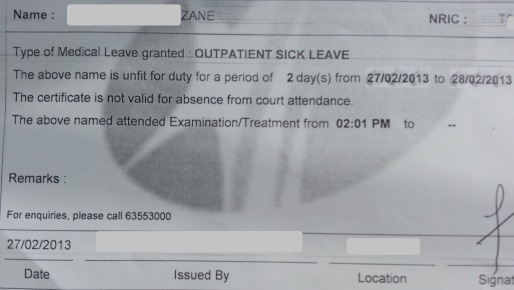 A simple "Show and Tell" gone so terribly wrong…
*shake head*
A Dramatic "Show and Tell"
Leave a Reply