School-study, Videos
September 5th, 2013
For 4 consecutive years, we had been there, rain or shine to support our boys.
2010 and 2011, it was Kitkit.
2012 and this year, it was Binbin.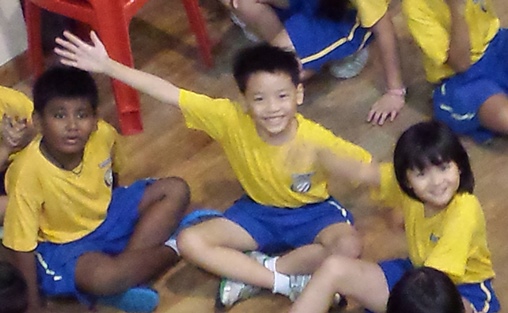 This day always makes me happy:-
To see kids getting active and being rewarded with a medal regardless of how well they do.
To witness supportive parents, who are willing to take the time off, to watch their kids compete.
To attest how good the school is, in making the kids happy and maintaining discipline and order at the same time.
Its a happy day for all!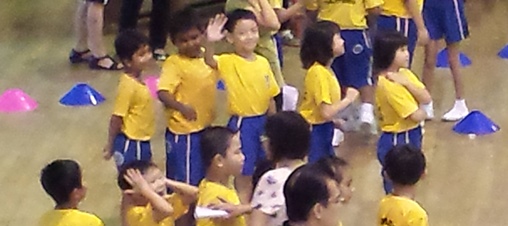 While the children wait for their turn to be in the telematch, many danced and sang to the background music, especially when Gangnam Style and Bruno Mars's songs were played, the whole place become like a karaoke lounge!
*laugh*
It was so fun to see the students enjoying themselves.
Yet, this is my last time to see this scene.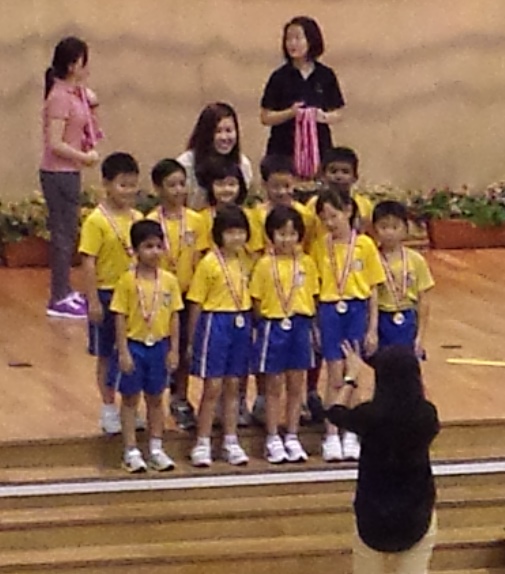 I wonder why the school does not allow the parents to watch the upper primary students compete during sports day….
Hhhmmm….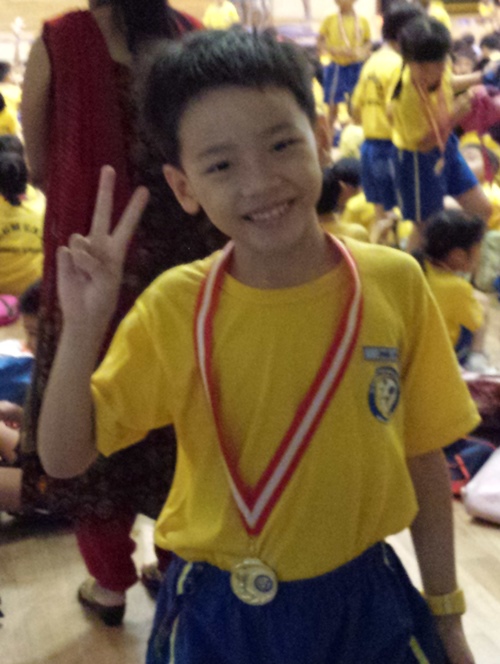 Anyhow, I noticed that :~
BOTH Kitkit and Binbin's team came in 2nd when they were in Primary 1.
And
BOTH of their teams came in 3rd when they were in Primary 2.
Such Coincidence!!!
*giggle*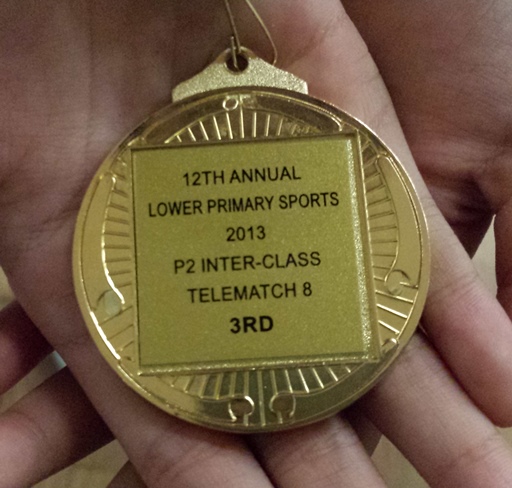 I think Binbin did VERY WELL during the telematch, watch him in action here [time:1:11] :-
Leave a Reply