Handicraft for kids
January 13th, 2011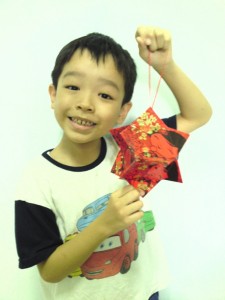 Last year, I did a blog post on 'How To Make Chinese Lantern' with your child and many have commented that it was too difficult for younger kids. So this year, I went to the other extreme. This is one of the easiest Chinese Hong Bao Lantern for kids craft.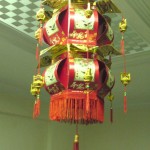 But if you think your child is up to the challenge, then head over to try out the more challenging Chinese Hong Bao Lantern which I made for my in-law's this year, over at my personal blog titled "Chinese Hong Bao Lantern 2011".
Things you need for this Kids Craft:
6 Square Hong Bao
Red Ribbon
Glue
Stapler
STEP 1: Prepare 6 pieces of square Hong Baos.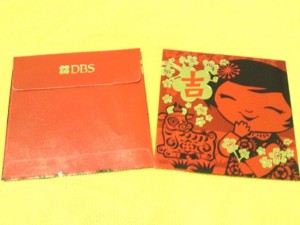 STEP 2: Fold the Hong Bao into half Horizontally just like what Binbin did below. Open it up, then Fold into half again Vertically.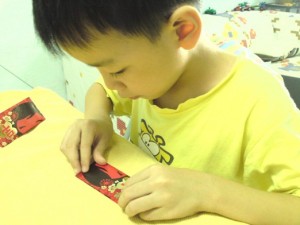 STEP 3: Open it up and you should be able to see a Cross line on the Hong Bao.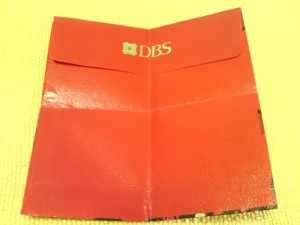 STEP 4: Turn the Hong Bao over and Fold the corners of the Hong Bao to the middle crossed point as shown below.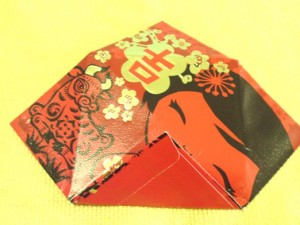 STEP 5: Once done, you will get this. Repeat Step 2-4 for the remaining Hong Bao.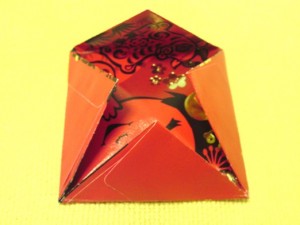 STEP 6: Glue the corners of 3 Hong Baos together as illustrated below.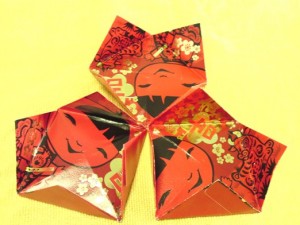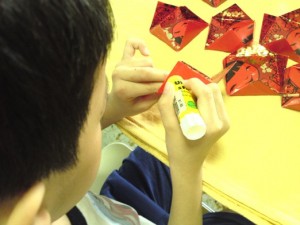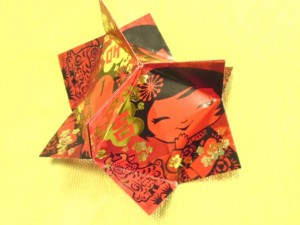 STEP 7: Repeat Step 6 to create another set of 3 Hong Baos.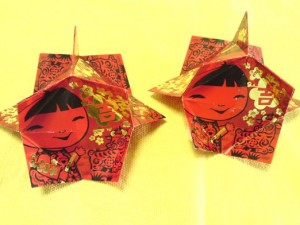 STEP 8: Glue the two sets together as demonstrated by KeatKeat below.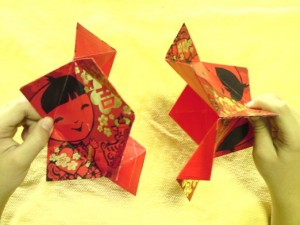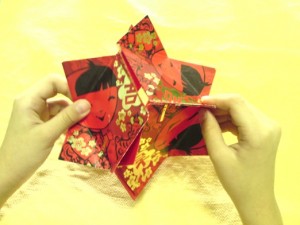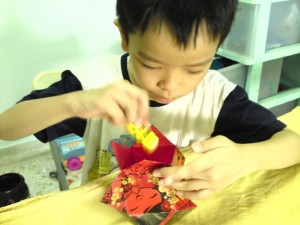 STEP 9: Before gluing the last corner, place the red ribbon in between the corners and stapler it, so that you can hang it up.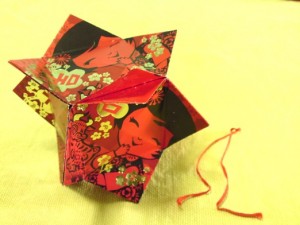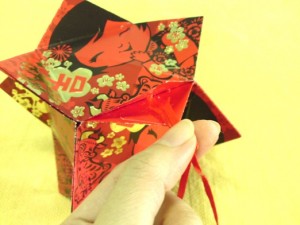 STEP 10: Ta-Daa… One of the Simplest Chinese Hong Bao Lantern!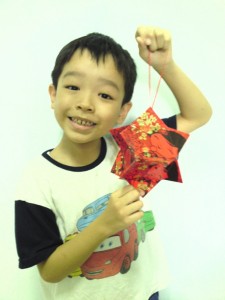 Have Fun with your child with this Kids Craft! *smile*
6 Responses to "Kids Craft – Chinese Hong Bao Lantern"
Leave a Reply