Health
September 13th, 2012
Remember my post "Is Your Child here to Get Revenge?" ? I am blessed, 'cos I have both: one to get revenge while another to pay a debt of gratitude.
Well, the one who is here to get revenge gave me another punch in my face again with another health issue.
NAH!
Let me say again: I do NOT believe in that!
However, it is true that Kitkit has another health problem added to his already pretty long list of health hazards. *eyes rolled*
It was Allan who first noticed that the way Kitkit walked was weird.
A NORMAL person would walk with his/her heel landing on the ground first before the toes. But my dear Kitkit does not. His feet land on the INNER SIDE first, especially his left foot. Even describing it to you now makes me feel weird. It sounds so strange to land on the inner side of your foot first with each step you take, right? Well, that is my Kitkit and he can walk and run really fast in that way too! *jaws dropped*
With endless reminders to ask him to walk with heels down first, I got REALLY sick of it. I do not like to be nagged at, so I would also try to prevent myself becoming the person I do not like – a nagger.
To end all these, I thought it would be good to visit the Orthotics.
With a simple 4 seconds scan, the results was Flat Foot and Pronation.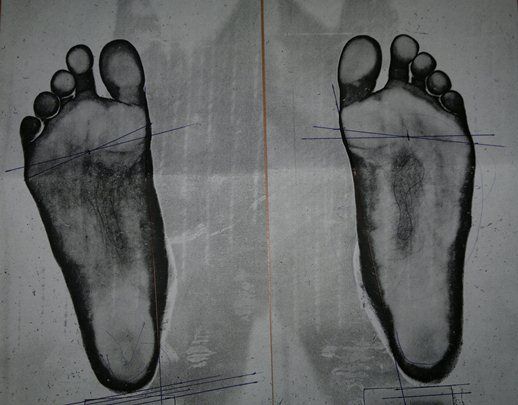 Symptoms of Flat Foot include
Affecting walking and sporting performance
Poor balancing & posture
Fatique
Knee pain
Lower back pain
Symptoms of Pronation include
Ankle pain
Shin pain
Knee pain
Lower back pain
Medial bunion, and
Morton's Neuroma
Among the ones listed above, my 8 year old definitely have a few ticks beside those symptoms.
The best age to have these issues corrected is between 4 to 10 years old.
We definitely needed a remedy for my child's flat foot and Pronation, or should I correct that to my child's flat FEET.
I thought, so long as it will benefit my boy, I am willing to pay. However, that being said, I still gasped at the price and ended up having a little discussion with Allan first before we took the plunge.
After several minutes of hesitation, we took the leap of faith and paid $365 for these special insoles which claimed were designed to control the mechanics of foot to a precise degree from the heel contact phase of walking or running through mid-stance and toe off phases.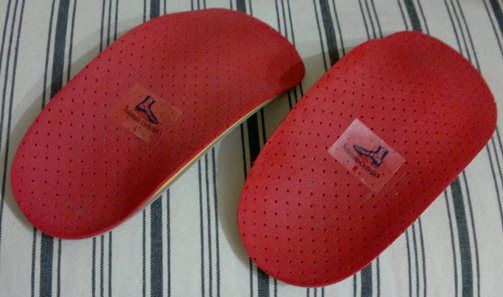 We were told that on the average, a child would need to change or outworn these special insoles after a year or after 18th month. So if this pair could last Kitkit for one year, it would be A Dollar A Day.
Hhhmmm… with that thought, the price does not seem too difficult to stomach now eh? *wink*
He is scheduled to go back for a scan and review 6 months later and we are anxious to see how much improvement there would be.
*fingers crossed*
Nonetheless, even before that review date arrive, the change was instantaneous! He FINALLY walks like a Normal Human Being now!
Hooray! *clap clap clap*
Remedy for my Child's Flat Foot and Pronation


3 Responses to "Remedy for my Child's Flat Foot and Pronation"
Veronica Says:
March 30th, 2013 at 12:04 pm

I just discovered that both my kids have flat foot problem. Would like to find out from you the effectiveness of the insole. Does it cure ur son's flat foot?

Angeline Says:
March 31st, 2013 at 11:52 pm

Hi Veronica,

We just went for the review earlier this month and was amazed that the arc of his feet are really forming after we saw the scan again.
The insole was then left there for 1 day for adjustment according to his current improved-feet condition.
It has not cured kitkit's flat foot completely, but the progress is definitely looking good.

veronica Says:
April 1st, 2013 at 4:06 pm

Good to hear that it helps Kitkit. And many thanks for your response.
Leave a Reply