Health
October 24th, 2013
Backdated Post : 2nd September 2013
Its been almost a year since Kitkit began using insoles to correct his Flat Foot and Pronation. Read how it started over here "Remedy for my Child's Flat Foot and Pronation"
This is the progress which the professionals are aiming for: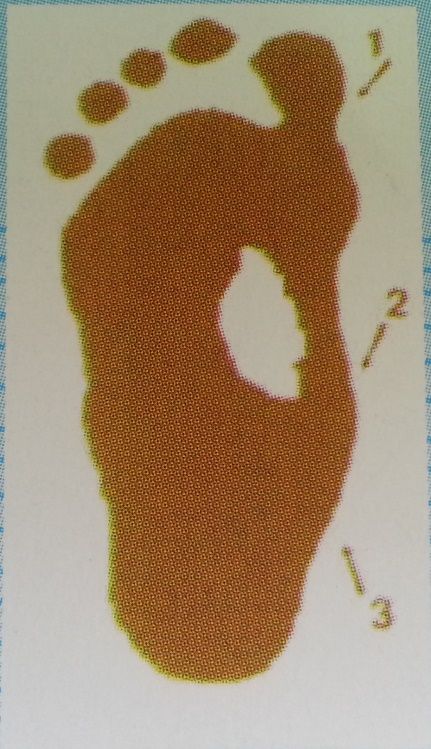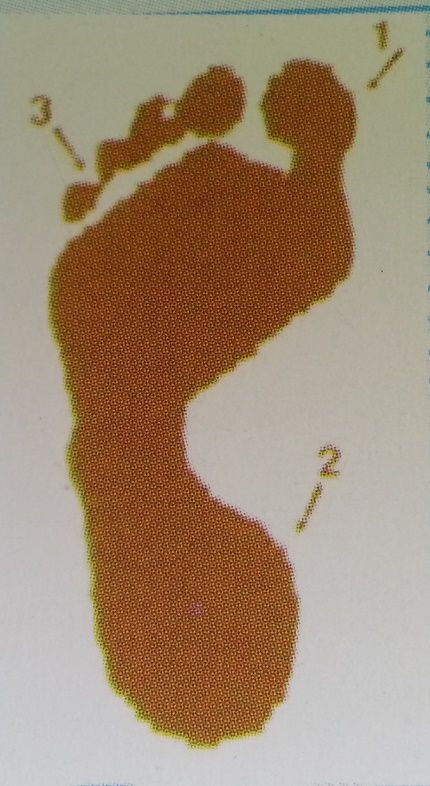 According to them, the progress for Kitkit is on the right track.
Here's the transformation of my boy's soles over a period of 11+ months:
Photo taken in September last year: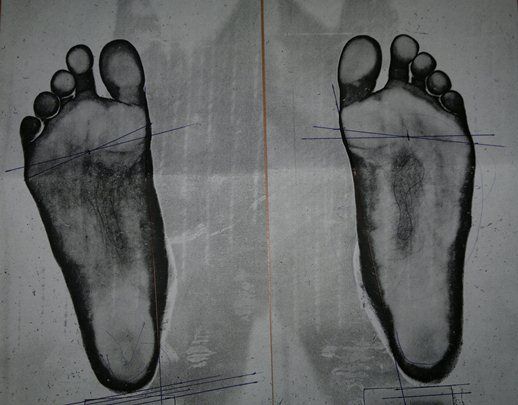 Photo taken on 2nd March 2013: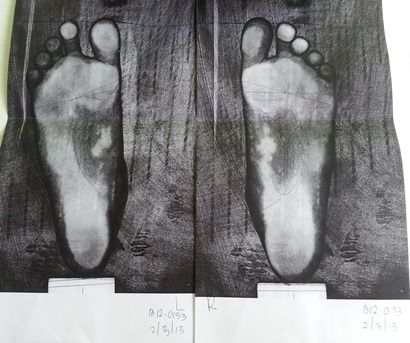 Photo taken on 28th August 2013: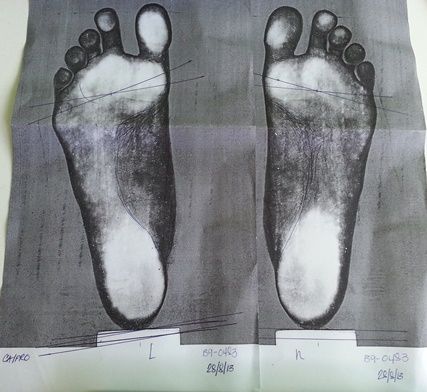 Kitkit's feet have grown over the year and thus his first pair of insoles need to be changed.
A new pair was tailored made for him, based on his current feet condition.
With a small discount, because we are 'return-customers', the second pair becomes cheaper than the first.
*smile*
It took a day for the new pair of insoles to be ready and Kitkit had no problem with it; unlike the first pair whereby he would complain about slight discomfort because he was not used to it. Its discomfort, NOT pain. The moment he put his New Insoles into his shoes, he was jumping and running with it.
The only issue now is………. VERY SLIGHT improvement can be seen for  the pronation of his feet, especially his left foot. [Based on the Last scan photo, the very dark-coloured arch on the right side of his left foot is still very prominent.]
The professional said Flat Foot is easier to correct than Pronation, but Pronation will STILL have improvement over time, just that it will take a long period as compared to correcting Flat Foot.
Alright, we shall be patient and wait for good news during his next scan scheduled in March 2014.
*fingers crossed*
Remedy for my Child's Flat Foot and Pronation
Leave a Reply