Places Kids Love
November 18th, 2012
Are you planning to go down and get your very own animated Angry Birds Space photos taken after reading my previous post "Out of This World Christmas at Changi Airport"? You should! Your kids would love it! Well, mine sure did! *smile*
At the same level, where you capture your Angry Birds Space animated photos, just walk a few seconds further down the Terminal 3's Departure Check-in to Row 11, your children (Age: 3 -12 years old) can have a great workout, exhausting some of those never-seem-to-slack-energy-vibes inside them, by having fun in the 'Space Adventure' area called the Angry Birds Space Lounge, while you can take a breather. *wink*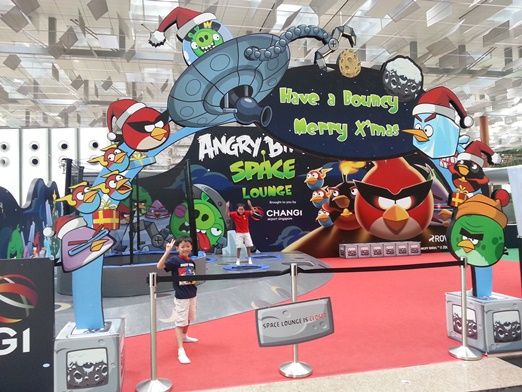 REMEMBER TO BRING SOCKS! Shoes must be off and socks need to be on.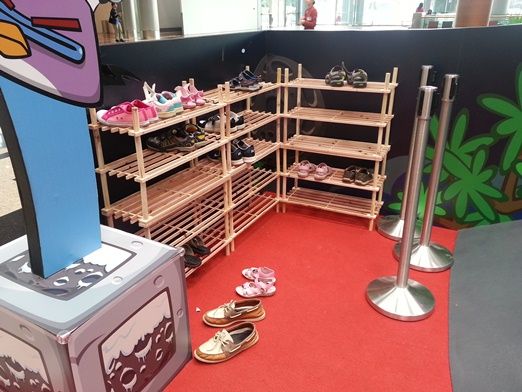 Inside this Angry Birds Space-themed indoor playground, there is a slide, a gigantic ball pit, a number of trampolines and bouncy balls.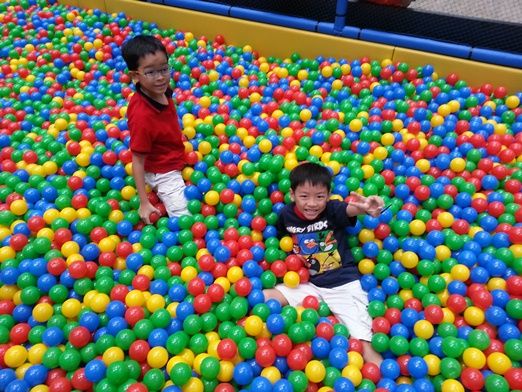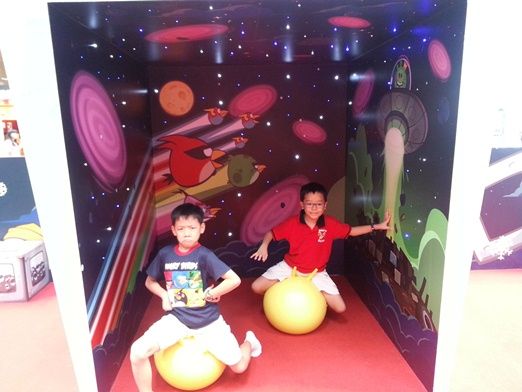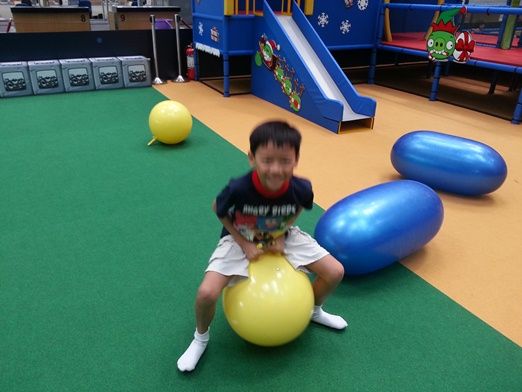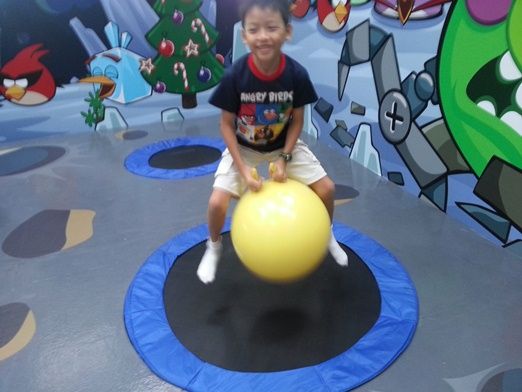 Just as what the BIG SIGN had printed

"Have A Bouncy Merry Xmas!"
My boys BOUNCE till they DROP!
*LAUGH*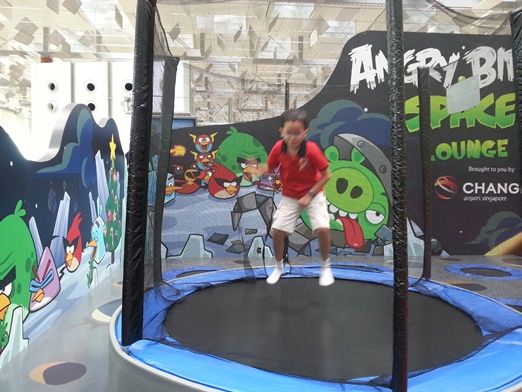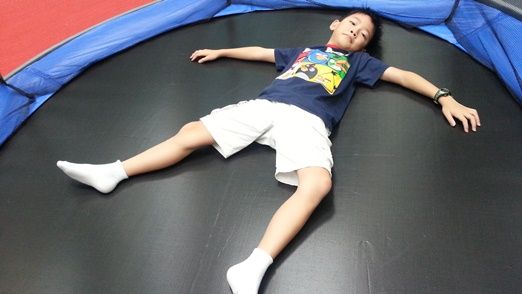 Large touch-screen monitors are also available for your children to enjoy the famous Angry Birds Space game.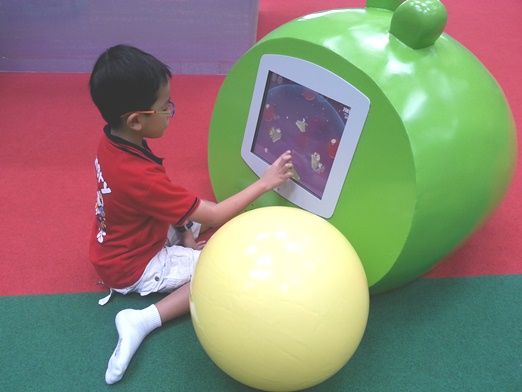 All these are happening at Terminal 3, Level 2, Row 11, daily between 12pm to 10pm from 16 November 2012 to 6 January 2013.
In order to enter this fun-packed area, a minimum spend of $20 (or $15 for Changi Rewards members) in one receipt to gain entry for 1 child and 1 accompanying adult on the same day.
Last redemption is at 9pm.
While the kids played and I enjoyed a few moments of me-time, a huge banner hanging up high caught my attention: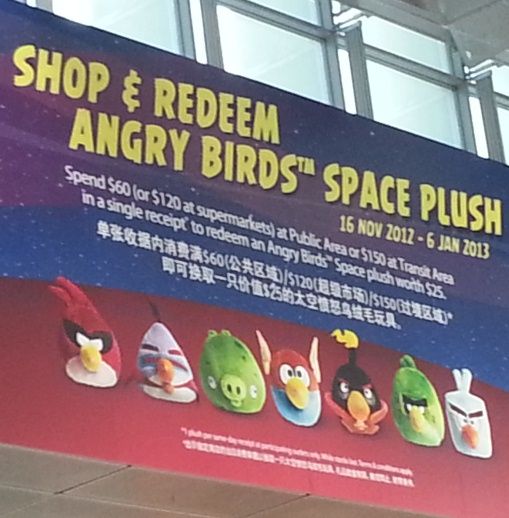 To my surprise when I looked away, the sponsor walked over and gave the loveable, hug-able Angry Birds Space Plush to my boys!
Look at how happy they are!!!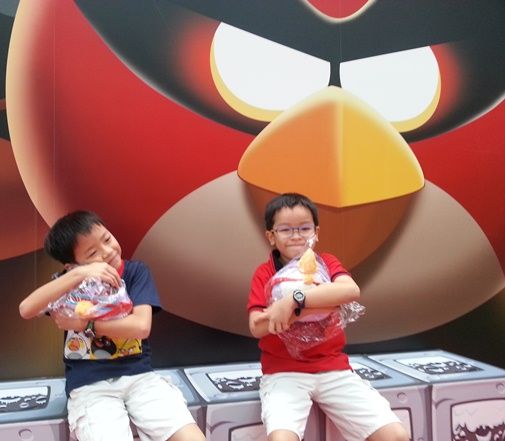 Thank you Changi Airport Group for being the first to give my boys a Christmas gift this year and for giving us this opportunity to have such an awesome time in the Angry Birds Space Lounge. Truly Appreciate! *hugs*
Next Post :  Angry Bird Workshops and more…
Angry Birds Indoor Activity Lounge at Changi Airport this Christmas
2 Responses to "Angry Birds Indoor Activity Lounge at Changi Airport this Christmas"
Dominique@Dominique's Desk Says:
November 21st, 2012 at 11:26 am

My kids too loved it there at the Angry Bird Space Lounge and activities that they had there. We too went for a preview.
Dominique@Dominique's Desk´s last blog post ..Santa's Portable North Pole Video Message to Doggie Boy

Angeline Says:
November 22nd, 2012 at 12:21 am

Dominique,

did you go for the preview on the 15th?
I couldn't make it on that day, that's why I went for the preview on the 17th instead…or else, we would have met, after 'knowing' each other for some years now… *smile*
Leave a Reply