Places Kids Love
May 30th, 2013
22nd March 2013, the day we left Vietnam…..but before we leave, we must fill our tummies with our FAVOURITE dish here!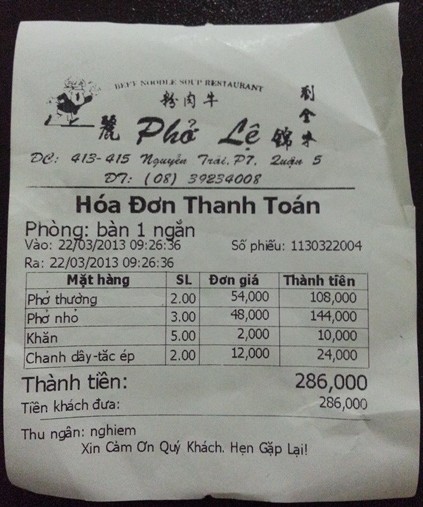 It was our breakfast! Yum!
After which, Lan led us through the small alleys where the locals live in, to reach a wet market where the local Chinese sell all sorts of Chinese food products.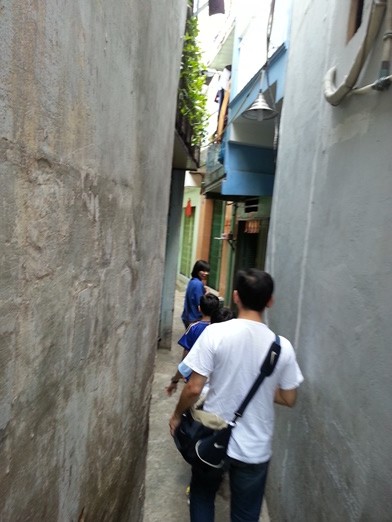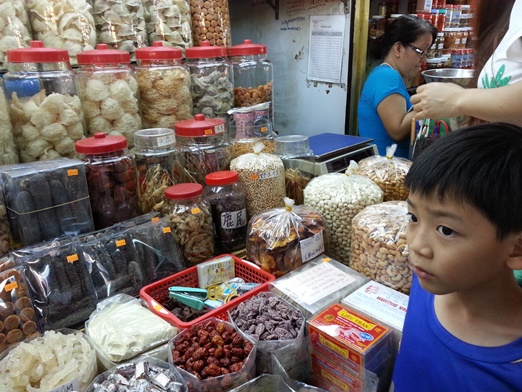 It was a quick rush to buy abalone for his mother as we remembered that Allan had yet to buy his Jerseys, before we go back to the hotel for check-out. Remember Day 1 when my children managed to buy 2 sets of jerseys each and Allan bought none?
This time we managed to squeeze in some time for him to buy a set or two for himself. However, the attraction was too great, my kids bought another 2 sets! *faint* So in total, from this Vietnam trip, Allan bought 2 sets of Jerseys and Kitkit and Binbin bought 4 sets of jerseys EACH!
Now that Allan is more comfortable with the shop owner (they went back to the same shop), the purchase was done speedily. With that few extra minutes, Kitkit was lucky to be given the opportunity to experience a ride on the motorcycle.
If Allan had not stopped riding motorbikes for more than 12 years ago, Kitkit would not need to wait till this day. *wink* The driver took us to a public carpark where Lan parked her own motorcycle. Kitkit alighted from the car with Lan and went off to get the bike.
Kitkit said that it was quite cool, yet at the same time, a little scary, especially when the motorcycle made each turn, but he got all the jealousy from Binbin and that made him even happier! *laugh* SIBLINGS rivalry! *eyes rolled*
When we reached the hotel, Lan asked Binbin if he wanted to sit on her bike too for a shorter ride, but Binbin shook his head, 'cos he wanted to have a LONGER ride. *giggle*
So I guessed, Binbin will have to wait a little longer before his wish can come true…..
After a quick pack-up in the hotel room, we bid farewell to Silverland Hotel…..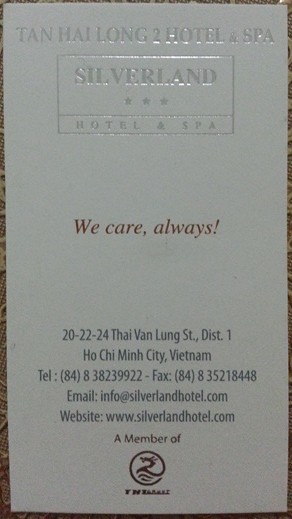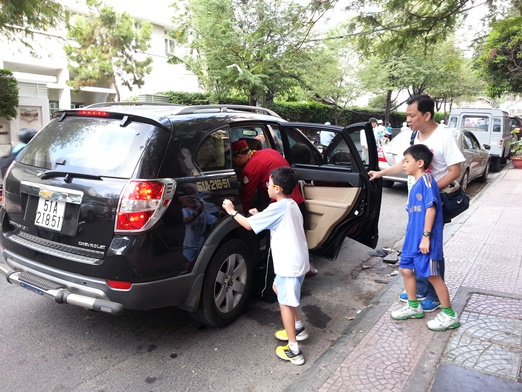 …and said goodbye to the amazing motorists in Vietnam who could carry almost ANYTHING on their bikes!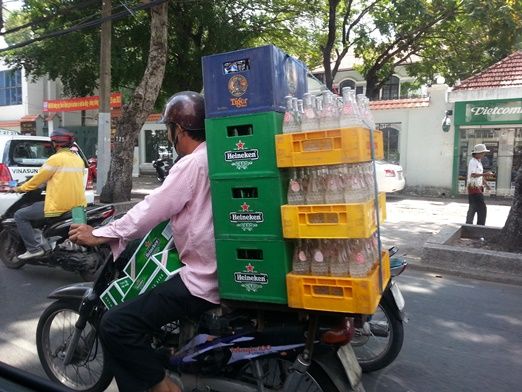 Lan took us to Moon Palace Restaurant for lunch before we go over to Tan Son Nhat Airport, which was just a few stones throw away.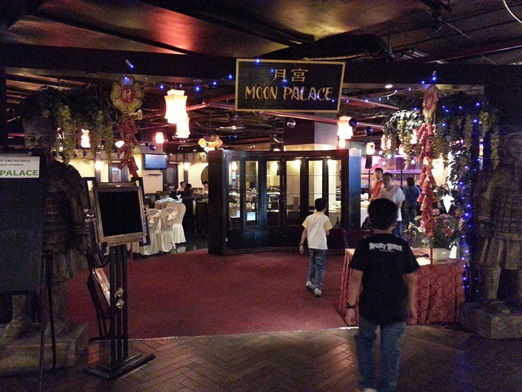 Food here is just average to me, except for the vegetable salad. Nice!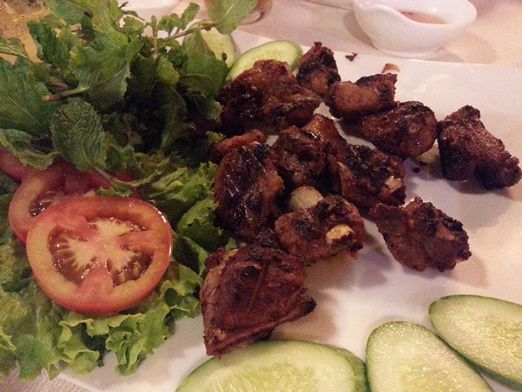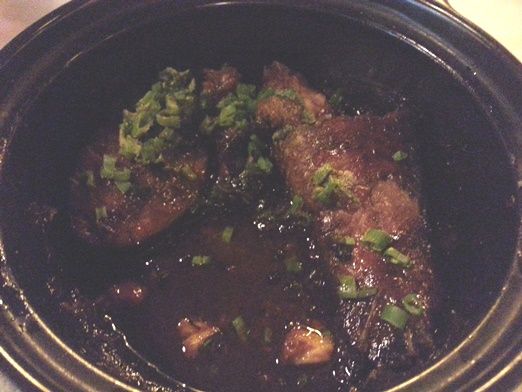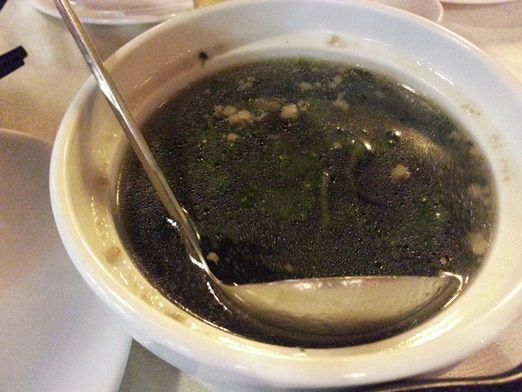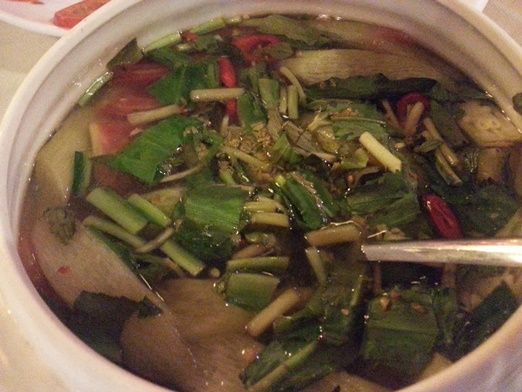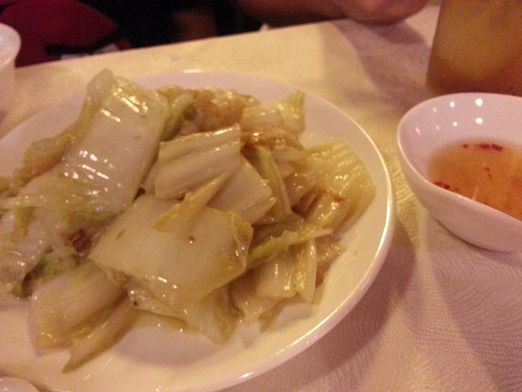 Finally!
Lan agreed to join us for a meal.
So there were hardly any leftovers this time!
*thumbs up*
Over the past 4.5days with Lan, the kids had grown to love her companionship. Binbin said he is going to miss her…….Aaawww….
Well, there is Facebook now and they exchanged their accounts, so we will still be able to keep in contact from there.
*wink*
Its time to go to the airport….
To me, its a PERFECT decision to bring my boys for their first plane ride when they are at this age, 'cos they will always 'fight' to carry our luggage for us. Yeah! Hands-free! *laugh*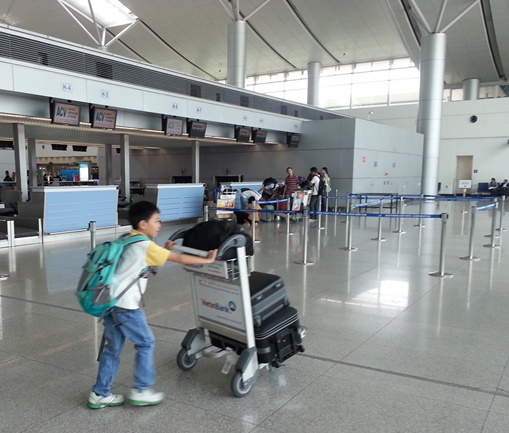 We were really early!
Kitkit was starting to get bored and so was I, but Allan and Binbin just wanted to stay glued to the waiting chairs at the gate.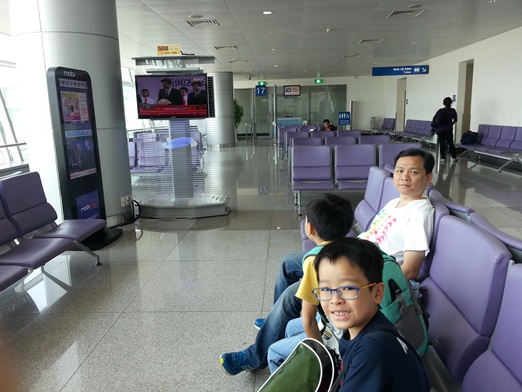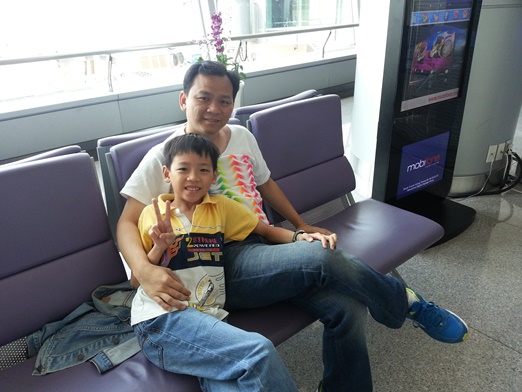 So my elder boy and I left them there and Kitkit suddenly felt hungry again! *jaws dropped* "Didn't we just had lunch??!!!" I queried.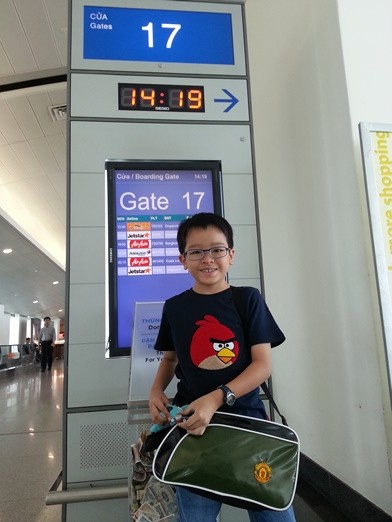 Anyway, since he wanted to have a bite, I granted him his wish.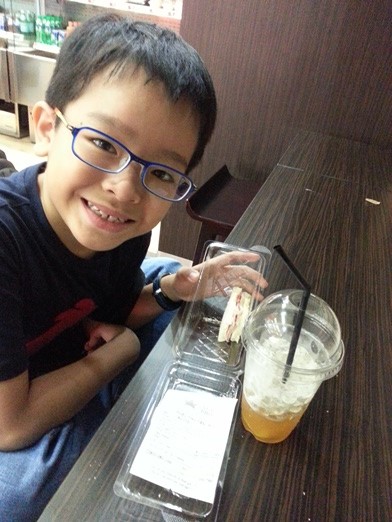 It was the MOST expensive tea-break we had in this trip and it was also MY VERY FIRST time holding US dollars. I did not have anymore Vietnamese Dong with me, so I gave the cashier Sing Dollar and she gave me back the change in US dollars.
He ate fast and when we went back to the waiting area, it was almost time for boarding. Wonderful!


Though my boys complained about the pain in their ears during their first plane ride from Singapore to Vietnam, they were still very excited to go on the airplane again and MADE SURE that they were the FIRST to go through the gate and tailgate the stewardess…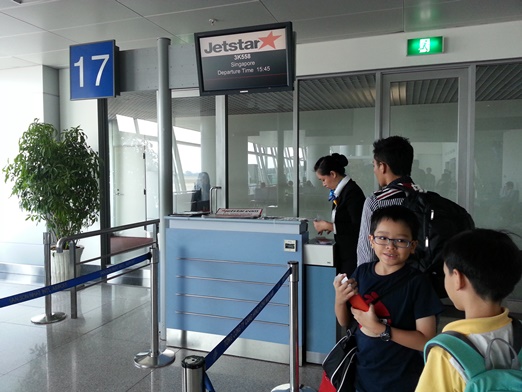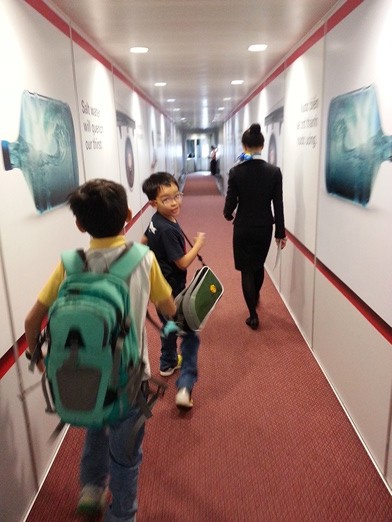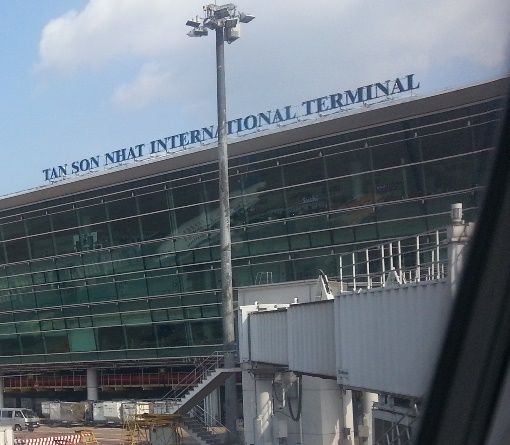 First thing they did the moment they were seated was to check out the food menu again, regardless if they were hungry or not. They feel that its COOL to eat in midair! *eyes rolled*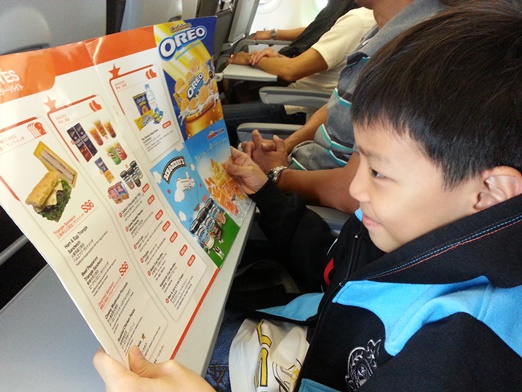 Both had Pringles and hot chocolate, while I had something else…… *wink*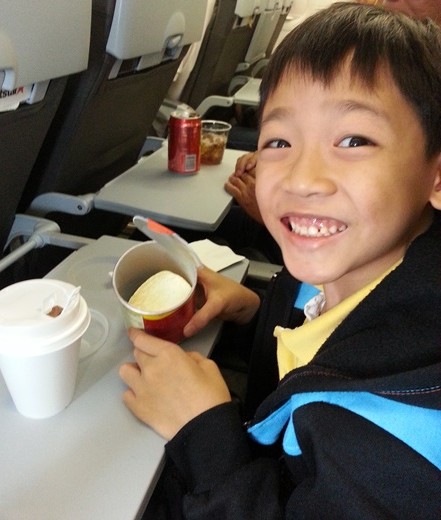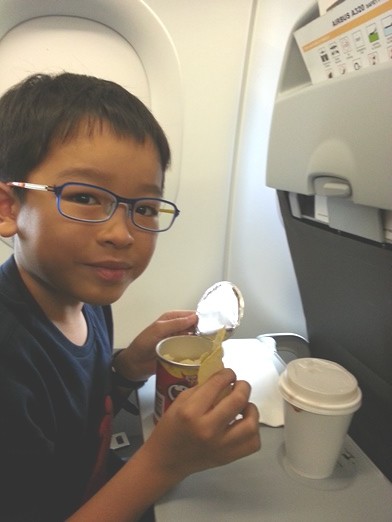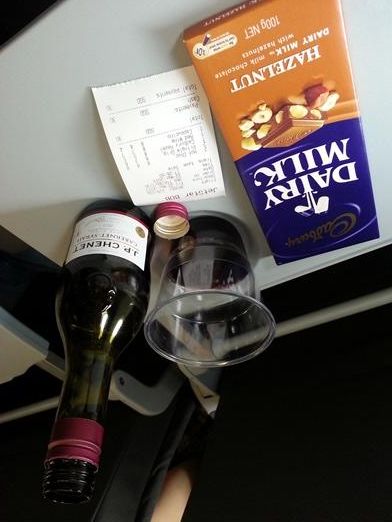 This time, none of the kids slept on the plane, which is a REALLY GOOD THING! 'Cos they can be really cranky when they did not have enough Zzzz…..
We are back safely!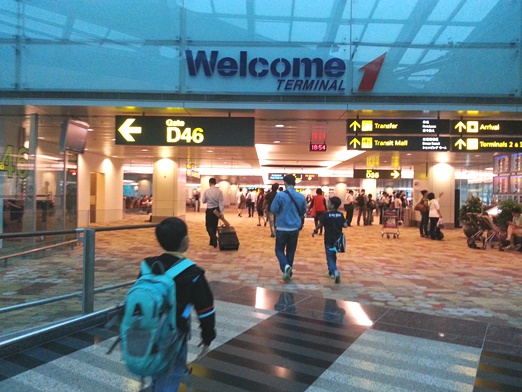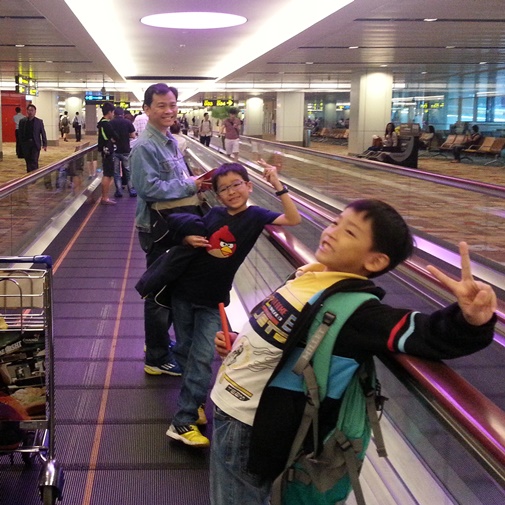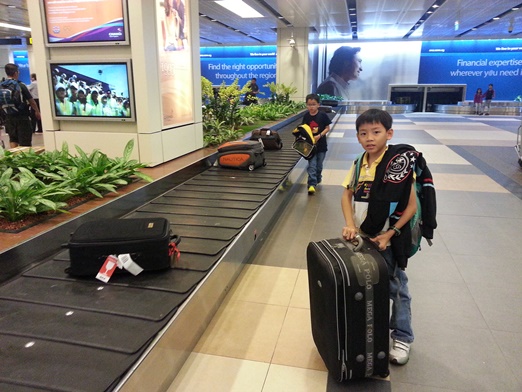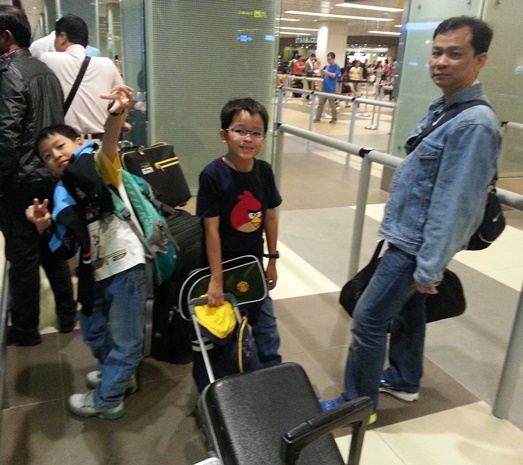 It was a great trip and a wonderful experience for my boys, but no place is better than home…..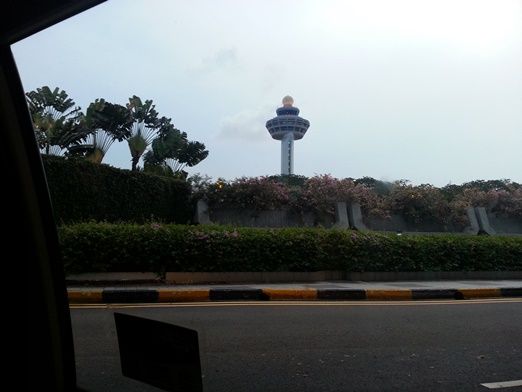 I want to take this opportunity to thank my friend who planned this trip for us. If you would like to contact him, do let me know, or else, you could send your enquiries to his company's main sales enquiry email :~ hellovietnam@pacifictravelworld.com
First Vietnam Trip
Leave a Reply