Places Kids Love
May 10th, 2011
The KTM Train Ride yesterday to Malaysia brought my kids to another new heaven. Jusco is just a 20mins taxi ride from the Johor Sentral station, which we alighted from the train. Because we headed off to Jusco at 9.30am, it was a pretty smooth ride, the cost of the Taxi ride was RM14.70, but the ride back was RM34.40!!! *faint*
The second taxi driver told us that his taxi is unlike the normal red and yellow taxi which we took to Jusco. He claimed that his was a premium cab. Even though there was a slight traffic jam, the main reason for the high return taxi fare was because everything was doubled!
It was RM6.00 when the meter started, instead of RM3.00. Every click cost RM0.20, instead of RM0.10. One simple stop at a traffic junction cost us RM1.40! *faint* From this experience, Allan and I agreed that we will INSIST on a red and yellow taxi instead of a blue taxi, if we ever take one again. *Humph*
When we reached Jusco at 9.30am, many shops were just getting ready to start their day, but the kids were so eager to SPEND their Ringgit for the first time!
So the moment they saw a pushcart full of their latest craze: Angry Birds, they dashed towards it and started asking the sales girl, "How much is this?" "How much is that?" They made the sweet teenager really happy! *laugh*
Jusco is very similar to VivoCity or Suntec City. Your kids will enjoy the many selection of eateries and the Toys R Us on the second level.  But I believe their favourite place would be the Big Play Area at the top level:
Tokens cost RM1.00 (approx. S$0.40) and each game cost only 1 token. So we changed RM10.00 for the kids to play their hearts out.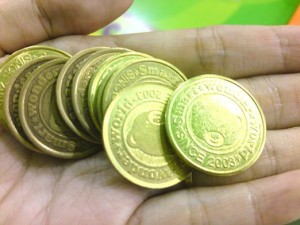 In this big play area beside the foodcourt of Jusco, there is a separate mini-explorer play corner called Wonders Park, whereby you will need to pay cash instead of using tokens.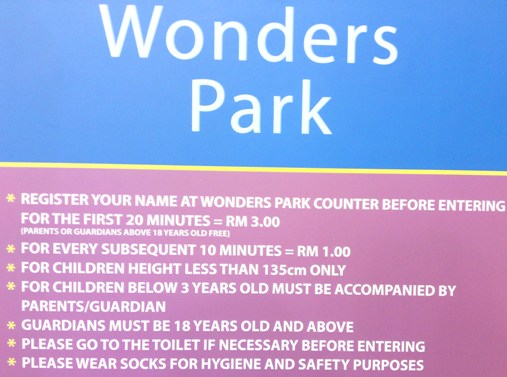 After playtime, we went for a sumptuous lunch at Sizzling StoneGrill. It was yet another first time experience for my children to cook food on stones and to eat in a 'Forest'. *giggle*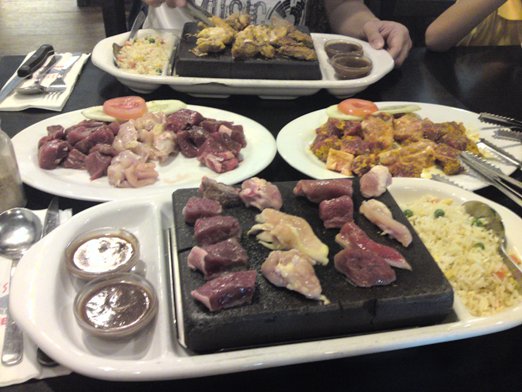 The kids love sitting on the second level, where they can watch the waiters 'work' below them. Makes them feel 'elevated'. *giggle* I am impressed that the 'leaves of the trees' are so 'dust free'! Maintenance of this 'forest' restaurant must be a real headache. *Thumbs Up to the cleaners*
Will your child love Jusco too?
One Response to "Will Your Child love Jusco too?"
kkf Says:
May 17th, 2011 at 6:04 am

glad that all of you enjoy yourselves…:) my colleague always go jusco too.
Leave a Reply