Places Kids Love, Videos
August 31st, 2012
Annual Pass for Legoland Malaysia


Binbin ended his sports day with a Gold medal and we decided to widen that smile of his by bringing him to Legoland Malaysia for the first time.
Yup! It is his first visit to Legoland Malaysia, as we went to checkout the place last Friday already. We did not want to claim our Annual Pass last week because we believe in doing things together as a family.
The tickets were bought from Sistic earlier this year in March, read post "LEGOLAND, We are Ready!". We were just waiting for Legoland Malaysia to inform us when to claim our Annual Pass and finally the wait is over!
We do not like to go to Malaysia (or any places of interests) on weekends. We simply do not like crowds, so we waited till today, since Binbin is able to leave school at the same time as his brother, at 1pm.
Photos taken on last Friday:-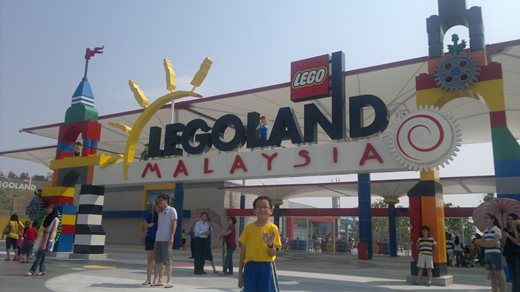 People who collected their Annual Pass last week were able to use their Annual Pass immediately and enter Legoland Malaysia. The restaurant and retail shops were accessible to the visitors. The rest of Legoland were still closed to the public. There were still some minor work going on.
There were barely 30 people in the queue when we arrived at 2pm+ that day, waiting time was barely 10mins! I was so tempted to join the queue, but when I imagined Binbin's disappointed expression, if he realised he was the only one left, I walked away from the ticketing office.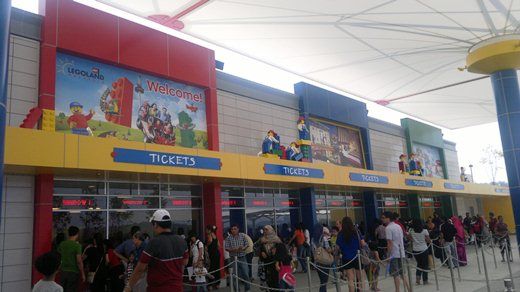 So since we did not claim our Annual Pass last Friday, we only took photos from the outside.
Here's Other photos taken Last Friday:-
Today As A Family, we went to collect our Annual Pass! Yeah!
*clap clap clap*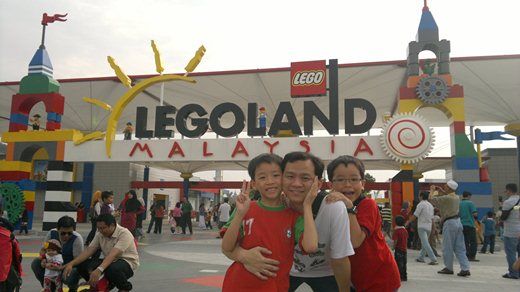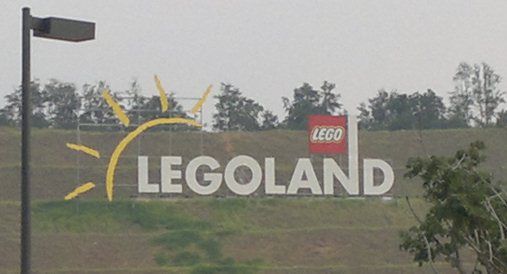 Thinking today is yet another weekday, the queue should be as short as last week's, but we were so wrong! We forgot today is Malaysia's National Day, a public holiday for ALL MALAYSIANS! Can you imagine the crowd?! *faint*
We had a sumptuous late lunch at Aeon Bukit Indah first before we headed down to Legoland Malaysia. Below is a video of the journey we took:-
After waiting for a couple of minutes, we finally found a place to park, which was near to the long covered walkway that leads us to Legoland Malaysia.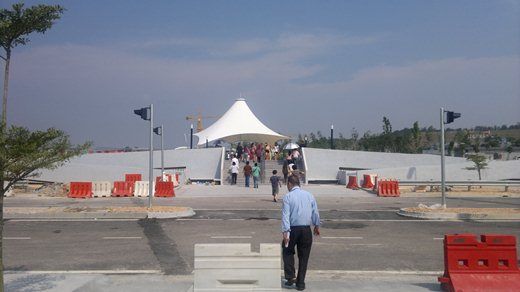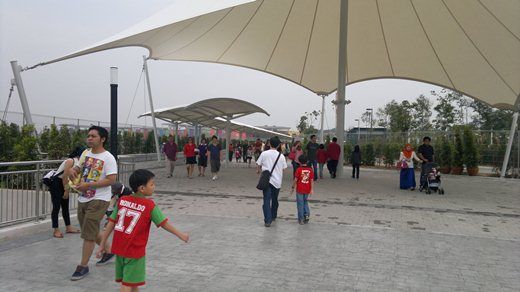 Oh man! There were so many people because today Legoland Malaysia was opened to the Legoland Family, meaning families of Legoland Staff were able to experience Legoland before anyone else, including the exciting rides.
Aaawww…..
So once again, we took photos from the outside and envied the people on the 'inside'…
*pout*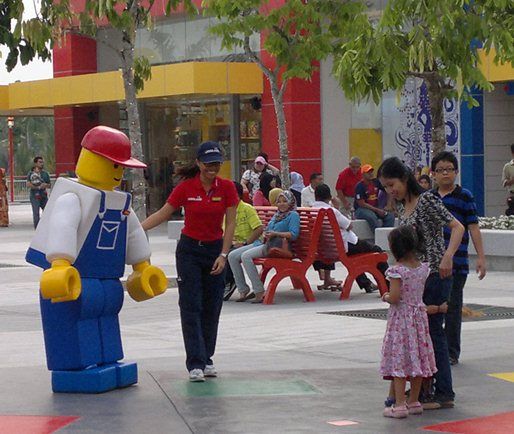 Nonetheless we achieved what we came here for. Our Annual Pass to Legoland Malaysia in our hands!
After being in the queue for 35mins, finally it was our turn! Yeah!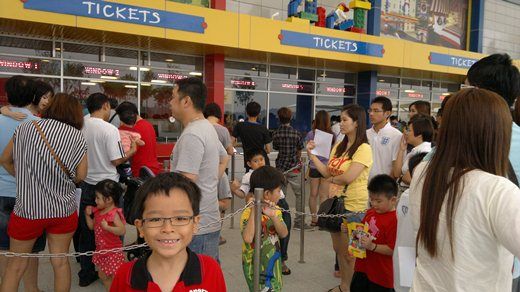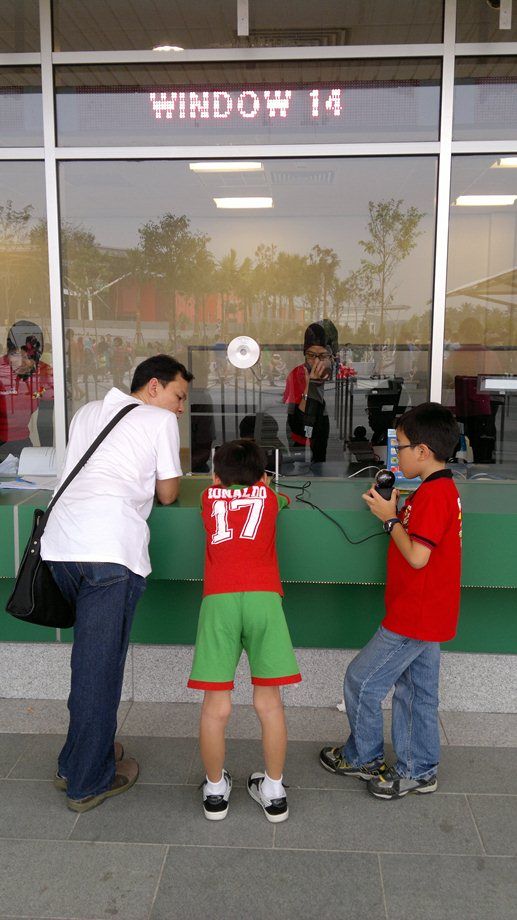 We had to use this cute camera to take a photo of ourselves, so that our photo will appear on our Annual Pass.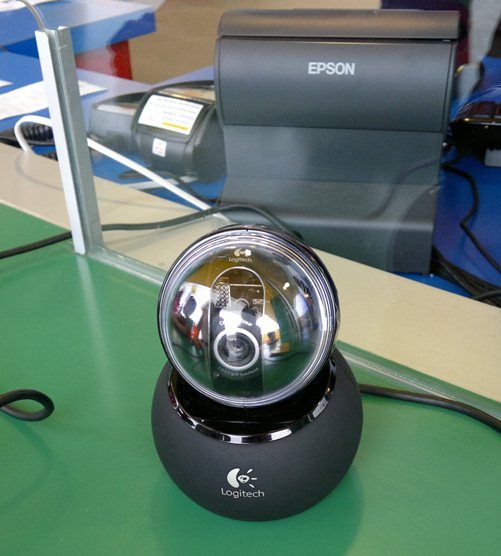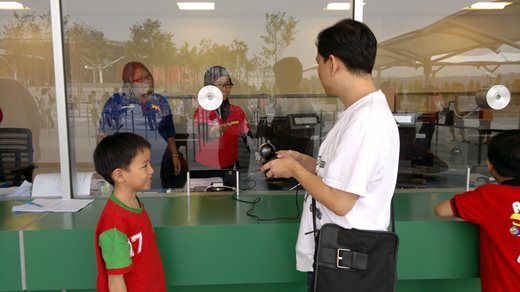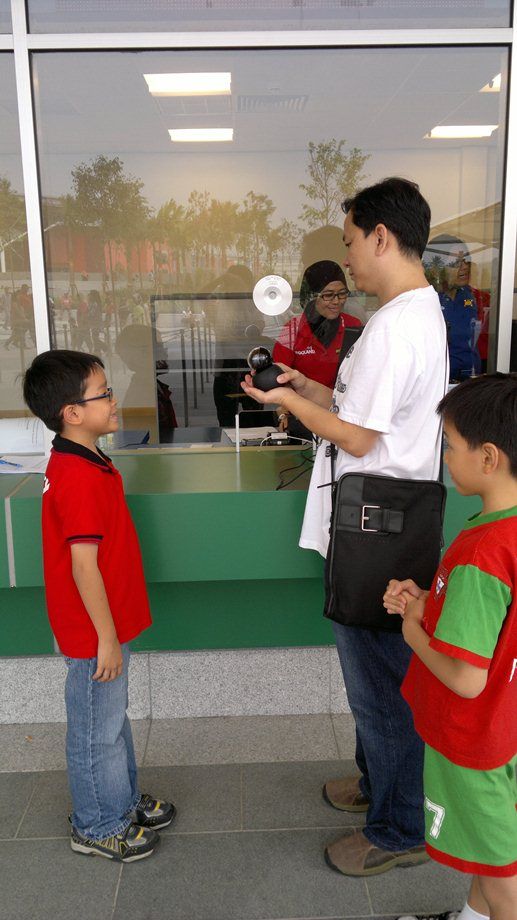 And almost instantly, our Annual Passes were done!
Lego is all about creativity at play. So in this land of creativity, we decided to take some funny shots too.
Keatkeat had the Lego man on his hand while Binbin had it on his head. *laugh*
Binbin did not forget about the photo of his brother with the two big Lego Kids (photo above, at the beginning of this blog post) and asked, "Mummy, where are the two big Lego Children? I want to take photo with them too, like what Gorgor did."
And so, everyone is happy, because we have our Annual Pass ready!
Yeah!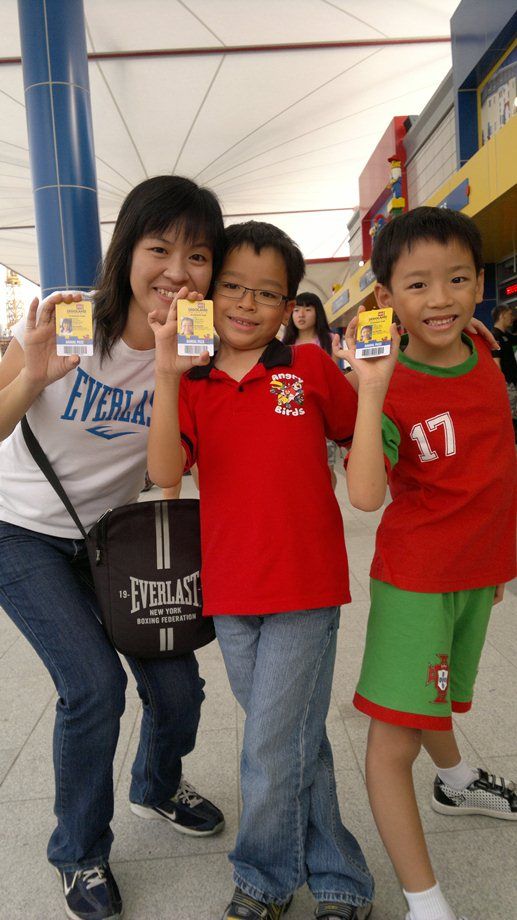 Annual Pass for Legoland Malaysia
4 Responses to "Annual Pass for Legoland Malaysia"
Leave a Reply