Games, Videos
July 18th, 2009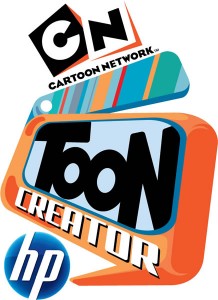 HP and Cartoon Network have teamed up to present
Toon Creator Awards – A new interactive platform to inspire creativity in kids through technology.
If your child is aged between 6 to 14, they are eligible for the contest. Creating their very own 25-second toons using either Ben 10: Alien Force and Chowder (to be released in mid-August) characters; and stand a chance to win attractive prizes.
The competition is open to applications for individuals and schools in Australia, India, Malaysia, Singapore, Taiwan and Thailand.
Its an online voting at www.ToonCreatorAwards.com and the winners from each category will be determined by a combination of online votes and a professional judging panel from HP and Cartoon Network.
The ultimate regional Toon Creator Awards winner could even see his or her creation broadcast on Cartoon Network in November 2009. Whoo-hoo! So get those creative cells working!
Though my boys were 'underage', Keatkeat tried it out.
OMG!!!!!
It was so cool!
Completely awesome….
We were spoilt for choices when it come to the effects, sounds, motion, etc.
But seriously, it truly takes time and effort man! We took 30mins just to figure out the unlimited possibilities of combining this and that just for the first scene. But once we got the hang of it, we took less than 20mins to create the remaining 12 scenes!!! Easy Peasy.
Still its all fun!
For those of you who missed out my 'Making it Official' post, Keatkeat is known as Zac now. *wink* Have 38 seconds to spare? Watch his creation won't you and leave a comment for him, so that I can relate to him?
So far 27 has viewed his creation. He is checking his number of viewers every now and then, seeing the number increases just makes him really happy.
Toon Creator: Ben Ten fights bad guy by keatzac

Like it? Create your own at Toon Creator. It's free and fun!
7 Responses to "Toons Creator Awards"
Leave a Reply