Development Stages
April 29th, 2013
Right after the Kids Soccer Tournament ended, we headed to my in-law's house for our usual Sunday gathering.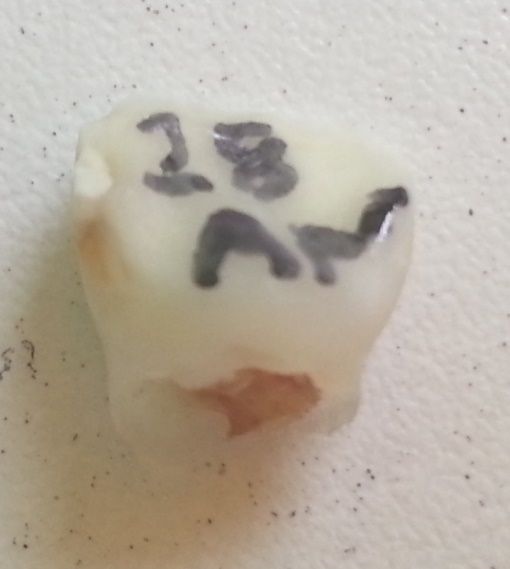 But the usual gathering on that day ended differently for Binbin.
Just before we stepped out of my in-law's house, Binbin called me and said: "Mummy! See this!!!" And he used his tongue to press the teeth inwards, in the opposite direction of what it was in the previous photo which I show in the other post "Binbin's Left Lateral Incisor".
That's alright, don't need to click the link, I will post that photo again over here:~


It was protruding and Binbin used his tongue to pressed it back down so much so that the tooth was flicked out of his gums slightly, leaving it dangling a little. *grossed out*
I told him to pluck it out in the toilet before we go off and in less than 10 seconds, it was on his fingers. Hooray! *clap clap clap*
And then there were four…..
His New Look now :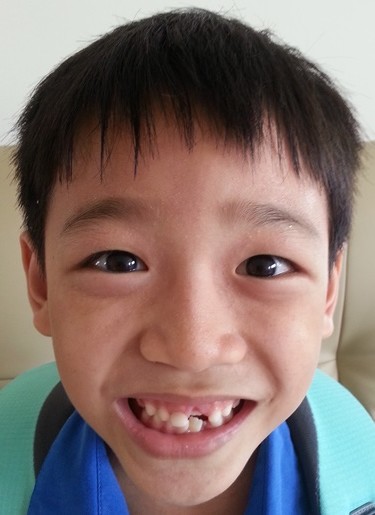 Based on the Teeth Development Prediction Chart, the next one should be the Top Right Central or Top Lateral Incisor, I think.
Binbin's Top Left Central Incisor
Leave a Reply