Places Kids Love
May 9th, 2013
Continuation from previous post "First Vietnam Trip ~ Day 3/5 : Part 1/3"……
The cable car ride made everyone happy as it brought us high above ground, but we were also nearer to Mr. Sun now. Its definitely getting warmer as the sun shone bright on the almost cloudless sky.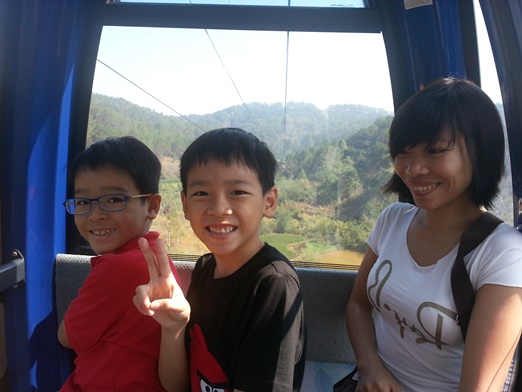 It was truly a refreshing sight from such great heights. Everyone had to chip-chip-chop-chop to get out of the cable car, or else we will end up going back again…
When we alighted, we were back to where we went in the morning, when the cable car was not in operation yet (Read previous post to understand better "First Vietnam Trip ~ Day 3/5 : Part 1/3")
Hopped back into Mr. Ting's 7-seater car and in no time, we were at the railway station for a choo-choo ride!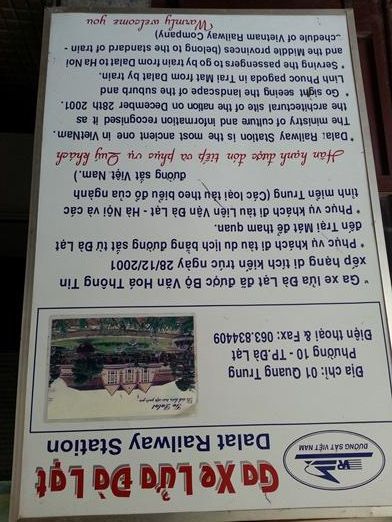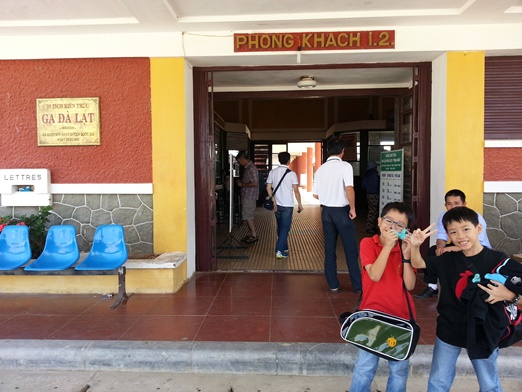 The last time the kids had a train ride (NOT MRT) was back in May 2011, read post "KTM train ride", so my boys were really excited to be on this type of old train again.
After Lan bought the tickets, we proceeded and saw the staff 'changing the train heads'.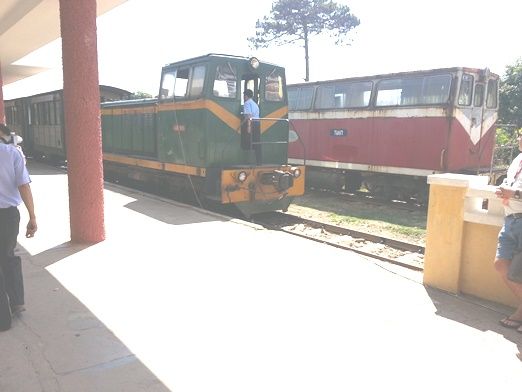 So while we waited, our camera went clicking….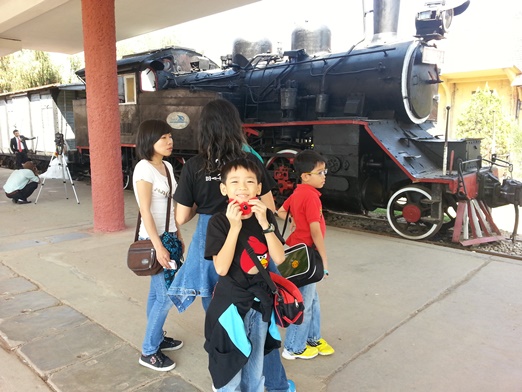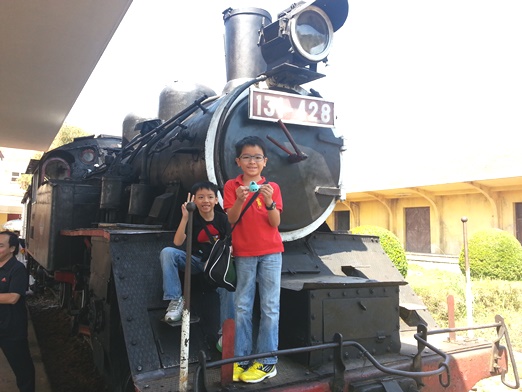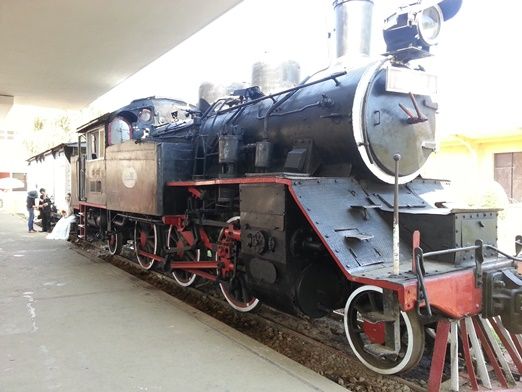 Yeah!
Finally, it was time to board…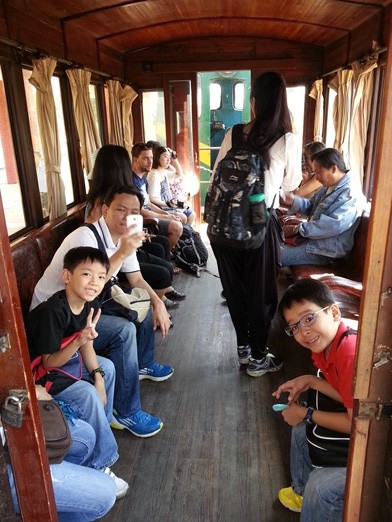 It was just another hour or so to noon and the sun was at its best, so the wind from the moving train was very much welcomed!
It was also a good time for some catnapping too…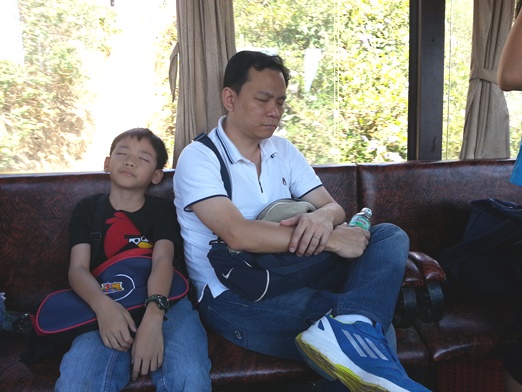 While the above 2 kept their eyes shut, Kitkit and my eyes were looking at the plantations up close. The plantations which we SAW when we were on our cable car ride.
The train reached the destination, where we were supposed to visit Linh Phuoc Pagoda, a temple built by beer bottles; but I could see NO temple anywhere!
Ohhhh……it was not beside the train station. We needed to take a 5-6mins walk before we could reach the temple.
As most of you know, this is not my religion, so I was just admiring the work of art on the ground floor, while Lan brought Allan and the boys for a much deeper exploration at the 2nd level.
Its amazing how glass bottles can create such beautiful structures…..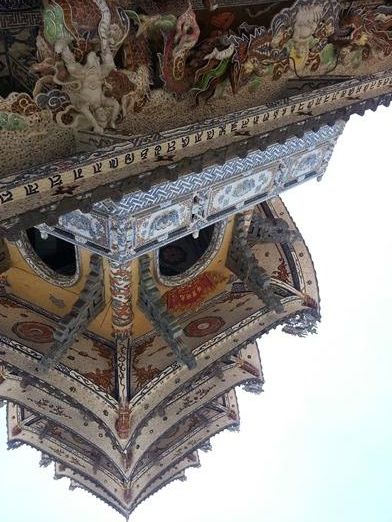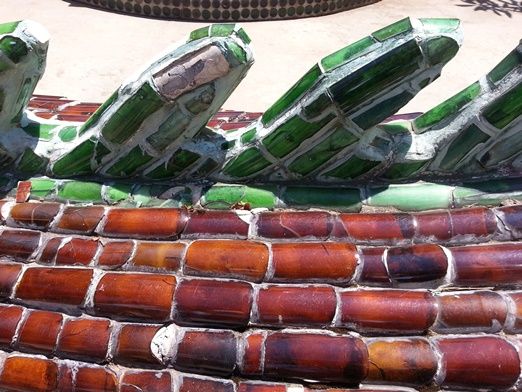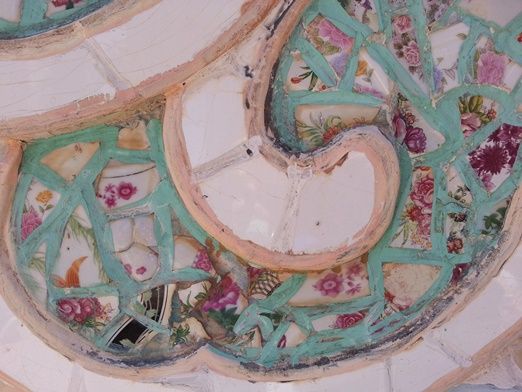 Allan and the kids saw another Goddess statue on the 2nd level. A different Goddess statue from what I saw on the ground floor, which was a bigger statue.
Lan told us that this bigger Goddess Statue was made from flowers that would not die. Can see the small flowers? Photo is taken from the bottom of the statue.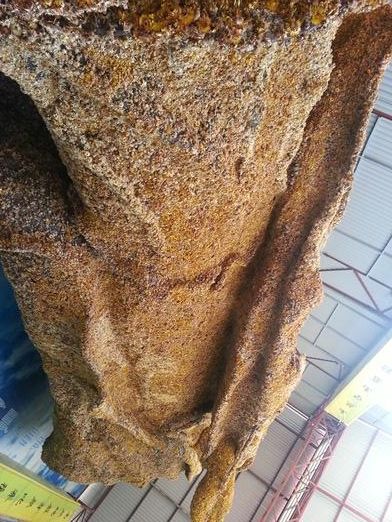 I think its beautiful, so I took a photo of it.
Then something VERY UNUSUAL happened!!!
Allan's photo turned out like this: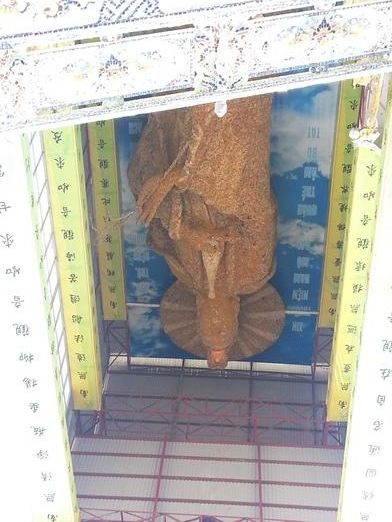 But MINE turned out to be like THIS!!!!!!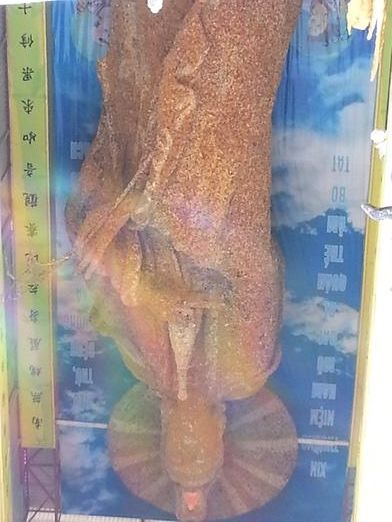 In disbelief, we tried to use different phones at the same angle or same phone at different angles. But it just did not show up the same way as the one I had captured!
My photo of the statue had rainbows 'covering' the statue from every direction. It felt like it 'came to life'.
Lan said that its a good sign for me.
She said I am Lucky.
*grin*
With that, we walked back to the train station.
On the way back, Binbin saw a group of people packing up thousands of strawberries in their shop.
Being a Fruit King, he just could not resist and we bought him a big packet.
Then we saw another Vietnam fruit, small and tomato-look-alike, but much harder than tomato. Lan bought that and we took some to try. Its always good to try new things. It tasted ok. Not sour, not sweet, not bitter. *laugh* I also don't know how to describe! Go try it yourself and watch out for the seeds! *smile*
The sun was truly killing during our walk back to the train station.
*sweat*
The old train took us back to our initial boarding place where nice Mr Ting waited  patiently in the car.
It was LUNCH TIME!!!
He drove us to this beautiful restaurant!
My oh My! The FOOD was YUMMILICIOUS!!!!!!
Before I get down to the food, I MUST share something else first…
The boys were getting really comfortable with Lan, our tour guide.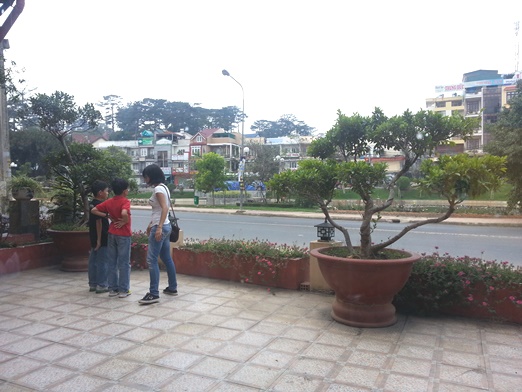 So much so that they were willing to travel away from us, but still within our sight (BUT ITS FAAAARRRRRR SIGHT! Photo Below was taken with Full Zoom on my camera phone), and went with Lan to see people fishing at a big pond OPPOSITE the restaurant.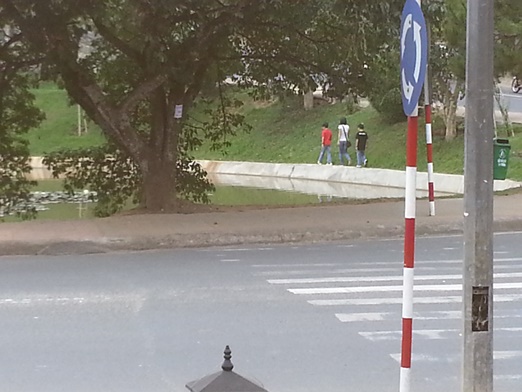 They had to cross a big road and walk half the size of the big pond before they could see what fish or shrimp were caught by the locals. Talking about road. The traffic here and the traffic in Ho Chi Minh city are miles apart!
Here, in Da Lat, traffic is smooth and HARDLY congested.
Even the air smells fresher!
So, that was how much we trusted Lan. Of 'cos, Lan sought our permission first before she took the kids away from us. Since our food was still in the kitchen and the surroundings looked really peaceful and safe, we agreed without hesitation.
The food arrived before they came back.
EVERYTHING tasted wonderful!
Though the food here at Moulin Rouge Restaurant was NOT as thrilling as the seafood we ate at the seafood restaurant mentioned in a couple of blog posts back, this is a place I would want to come back again!
SERIOUSLY YUMMY!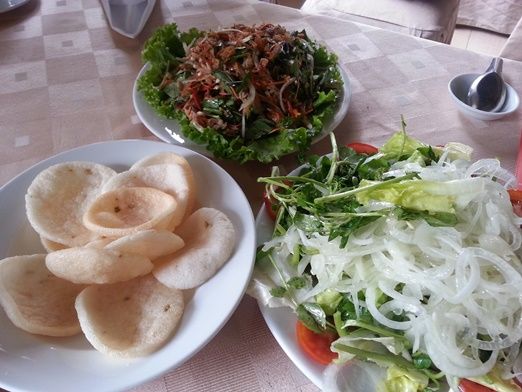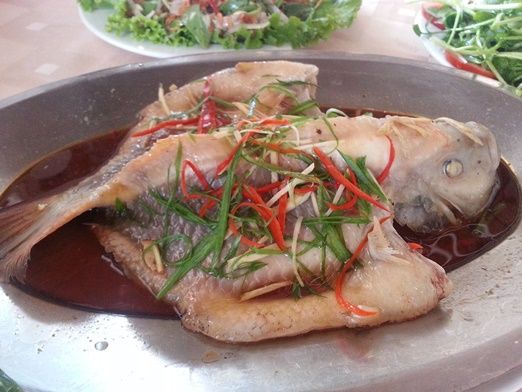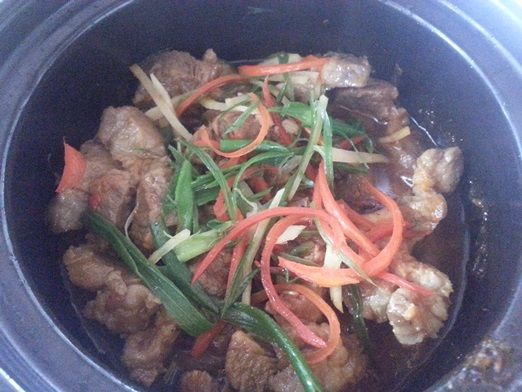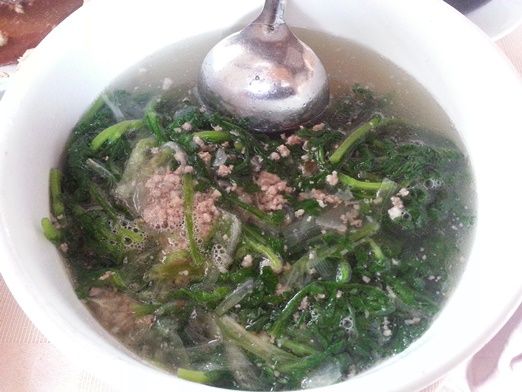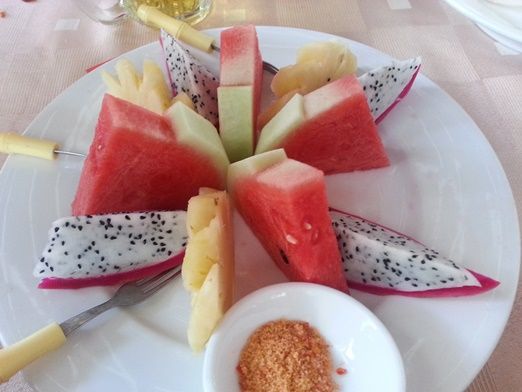 But we were too exhausted from the traveling and did not have good appetite. So there were lots of leftover.
Thank goodness Lan was willing to ta-bao some back home, or else we would feel very guilty.
We were supposed to go somewhere else after lunch, but we chose to check-in to the hotel instead and take a nap. We were REALLY WORN OUT!!!! So the initial itinerary had a small LAST MINUTE change. One visiting spot was missed.
We are happy with our decision as the nap really helped to recharge our 'batteries'. One less visiting spot did not bother us at all.
Next post will begin with photos of our super big hotel room! The biggest hotel room we had ever stayed in before! Felt more like an apartment to us, but its definitely a hotel room!
*Super Duper Grin*
First Vietnam Trip ~ Day 3/5 : Part 2/3
Leave a Reply